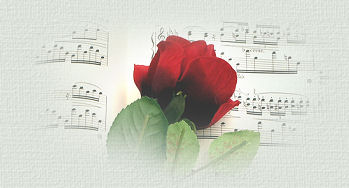 December Birthdays
December 1 Henry Levin, son of Sandie and Bob Levin,
brother of Michael Levin, LoriAnn Lawrence and Jill Farr,
Sparrowbush, NY USA
December 1 Coleman Miller, son of Teresa and Butch Miller,
brother of Carey and Charlie Miller,
Flowery Branch, GA USA
December 1 Adam Belcher, son of Elizabeth and Pat Belcher,
brother of Chase and Alison Belcher,
Marietta, GA USA
December 1 Jack Evan Dilley, son of Mona and Jack Dilley, brother of Erin Dilley,
Cosmopolis, WA USA
December 1 Thomas P. Farris, son of Bernadette Maher, brother of Roger V. Carr, Jr.,
Middletown, NY USA
December 1 John Milton Ford, son of Johnnie M. Lewis and Douglas Wayne Ford,
brother of Doug Ford, Kim Maner, Ben Lewis, Tiffany Lyle, Emily Hartzog , Susie Carr and Tina Blumgart,
Fayetteville, GA USA
December 1 Shaun Edward Lupson-Holden, son of Gina Marie Lupson-Holden Young (deceased),
brother of Joshua Lee Lupson-Young (deceased)
Silver Spring, MD USA
December 1 John Rose, son of Jim and Patty Rose, brother of Elizabeth and Jim Rose, Jr.,
Shelby, NC
December 2 Ashley Craig, daughter of La Tangie Craig,
sister of Alexander Craig,
Hampton, GA USA
December 2 Kristopher Hundt, son of Dee Tennant Evans and
Kenneth Hundt, brother of Kasey Hundt, Griffin, GA, USA
December 2 Jimmy Chavis, Jr., son of Toni and James Chavis,
brother of Chip Jones, Trish Collins and Amanda Fountain,
Bonaire, GA USA
December 2 Jessica Ann Mohorko, daughter of Marta D. and Edgar A. Mohorko, Sr.,
sister of Jaliece, Jade D. and Edgar A. Mohorko, Jr.,
Oxnard, CA USA
December 2 Ryszard Spakovsky, son of Maria and Viktor Spakovsky,
brother of Jeremy Johnston and Zackary Cook,
Whitehouse, TX USA
December 2 Chris McCaleb, son of Cindy and Charles McCaleb, brother of Joe Robinson,
Bellville, TX USA
December 2 Sara Bradshaw, daughter of Michael and Penni Bradshaw,
sister of Christopher Bradshaw,
Winston Salem, NC USA
December 3 Connor Devine, son of Kathleen and Owen Devine,
brother of Brendan and Molly Devine,
Winder, GA USA
December 3 Brandon Battle, son of Beverly and Harold Battle,
brother of Brian Battle,
Cedartown, GA USA
December 3 Jason Daniel Cirafisi, son of Patricia Mullin,
brother of Kelly Cirafisi,
Collegeville, PA, USA
December 3 Tony Durham, son of Cindy and Randy Durham,
brother of Kathryn Durham,
Decatur, GA USA
December 3 Tiffany Hicks Pope, daughter of Becky Hicks,
Dallas, GA USA
December 3 Belal Abdelrahman, son of Norva Abdelrahman Biery,
Otto, NC USA
December 4 Derek Chandler, son of Cheri and Billy Chandler,
Cache, OK USA
December 4 Jeremy Wyant, son of Patsy and Leroy Wyant,
brother of Bob and Jenny Wyant,
Milan, MO USA
December 5 Michael Kirby, son of Diane and Tim Kirby, brother of Kellie Kirby,
Vonore, TN USA
December 5 Justin Brown, son of Candice and Art Brown,
Johns Island, SC USA
December 5 Robert Justin Ross, son of Vickie and Rob Ross,
brother of Austin Allen Ross,
Charleston, MS USA
December 5 Jenni Polk, daughter of Vicki and Ed Polk, sister of Karen Brown,
Powder Springs, GA USA
December 5 Michael Thomas Ghormley, son of Linda Ghormley,
Doraville, GA USA
December 5 Jeffery Bryant Slaughter, son of Edith Deese,
brother of Kennety Amos Slaughter (deceased),
Cedartown, GA USA
December 5 David Teddlie, son of Anne and Don Teddlie, brother of Lynn Teddlie Trippe,
Decatur, GA USA
December 6 Shaun Anthony Ortiz, son of Helen Ortiz,
brother of Shayne and Mark Ortiz,
San Jose, CA USA
December 6 Samantha Avery Moore, daughter of Dena and Shane Moore,
sister of Sydney Hope Moore (deceased),
Molena, GA USA
December 6 Jacob Carithers, son of Melanie Sutter and Josh Carithers,
McDonough, GA USA
December 6 Chaz Jeffrey Lamar Robinson, son of Christine Robinson,
brother of Anzalique Robinson
December 6 Leslie Shelton, daughter of JoAnne Guswiler,
sister of Tracy December and Sandra Shelton,
Floral City, IL USA
December 6 Christopher Brannon, son of Carol and Joe Brannon, brother of Joe Brannon, Jr., Jesse Marcus,
Jana Elmora, Nancy Holcomb, Patty McLaughlan and Vickey Green,
Southaven, MS USA
December 7 Brian Anderson, son of Linda and Tom Anderson,
Snellville, GA USA
December 7 Michael Fili, son of Luanne and Joseph Fili, brother of Jonathan and Christy Fili,
Little Rock, AR USA
December 7 Benjamin Eli Ward, son of Denise Lynch and Frank Ward,
brother of Gabriel Aaron Ward and Tonya Leona Penner,
St. Louis, MO USA
December 7 Justin Young, son of Amanda Wilson, brother of Allison and Alisha Huey,
Hampton, GA USA
December 7 Kimberly Ann Moore, daughter of Yolanda and Rodney Moore,
sister of Tavia Lyn Moore Hatfield,
Lubbock, TX USA
December 7 Logan Alexander Lehmann, son of Tonya Bannister,
Kirbyville, MO USA
December 7 Amy Michele Clutts, daughter of Michele Joann Macy,
sister of Kristina Clutts Macy and Laura J. Clutts,
Dallas, GA USA
December 7 Anne Lebovitz-Williams, daughter of Richard and Kathryn Lebovitz,
sister of Gilian Lebovitz Tyndall,
Atlanta, GA USA
December 7 Jeremy David Carroll, son of Barbara Baker,
brother of Bonita Jarrod, Jason Baker and Chad Carroll,
Jonesboro, GA USA
December 7 Kimberly Ann Moore, daughter of Yolanda Moore,
Lubbock, TX USA
December 7 Dustin Hay, son of Lisa Bybee, brother of Matt and Brook Hay,
Hawesville, KY USA
December 8 Amanda Eleine Guerrero, daughter of Normita and John Benedict Guerrero,
brother of Sebastian Guerrero,
Manilla, Philippines
December 8 Clarissa Bobbette Cunningham, daughter of Judy and Winston Cunningham,
sister of Grace Cunningham,
Tucker, GA USA
December 8 Nancy Louise Jacobson, daughter of Shirley McGraw Zoeller and Dean Jacobson,
sister of Denise Jacobson, Cindy Harvath and Jean Mattson,
Iron Mountain, MI USA
December 8 Francis Ian Spinka, son of Jean Fuller and Francis J. Spinka,
brother of C. Paul Spinka,
Cedar Rapids, IA USA
December 8 Zachery James Ferguson, son of Marilyn and Michael Ferguson,
brother of Jacob and Emmy Ferguson,
Hiram, GA USA
December 8 Airman First Class Christopher Scott, son of Wendi Mendez,
brother of Trey and Ashley Scott,
Snow Hill, NC USA
December 8 Sydney Hope Moore, daughter of Dena and Shane Moore,
sister of Samantha Avery Moore (deceased),
Molena, GA USA
December 8 Charles Leo Williams, son of Jean and Floyd L. Williams,
brother of Angela Harper,
Smithdale, MS USA
December 8 Chadworth Michael Smith, son of Brenda Dalin and Mike Smith,
Clayton, GA USA
December 8 Sammy Garnet, son of Nancie White, brother of Christy Gibson,
Bristol, TN USA
December 8 Matthew S. Irons, son of Lora Irons, brother of Jeffrey, Christine and Kayla Irons,
Newark, DE USA
December 8 Kelsey Leeann Mayo, daughter of Tom and Tina Mayo,
sister of Makayla, Alec and Lucas Mayo,
Gwinn, MI USA
December 8 Michael Steven Kolcun, son of Ann and Larry Jewell,
Amherst, OH USA
December 8 Jesse Waters, son of Chris and Stephanie Waters,
Canton, GA USA
December 9 Audrey Canady, daughter of Amy and Allen Canady, sister of Anna Smith,
Nakina, NC USA
December 9 Sarah Ann Elizabeth Malone, daughter of Lea Owens,
sister of Sammuel and Brittney Malone,
Beech Island, SC USA
December 9 Toby Michael Gizzonio, son of Christine Lutz and James Gizzonio,
brother of Mia Gizzonio Carnevale,
Boston, MA USA
December 9 Little Ray Adrian Reyes, son of Julie and Ramon Reyes,
brother of Bryce, Dyaln and Antonio Reyes,
Spokane, WA USA
December 9 Beth Ferriter, daughter of Barb and Dave Ferriter,
Penfield, NY USA
December 10 David A McDaniel, son of Patty and David McDaniel,
brother of Joshua Rogers and Rachel McDaniel,
Sharpsburg, GA USA
December 10 Ashanti Keino Smith, son of Dr. Muriel M. Wade and Oland Smith,
brother of Gareth and Maria Smith,
Bermuda
December 10 Andrew C. Hooker, son of Craig and Doris Hooker,
brother of Megan Hooker,
Columbus, IN USA
December 11 Mitchell Ian Frost, son of Linda Turner,
brother of James and Chelsea Frost,
Parkes, NSW Australia
December 11 Larissa Beisner, daughter of Diane Shuff and Lonnie Beisner,
sister of Derek Beisner,
Arcanum, OH USA
December 11 Nicholas A. Piscitelli, son of Linda and Anthony Piscitelli,
brother of Anthony, Paul, Michael, Christopher and Elissa Piscitelli, P
hiladelphia, PA USA
December 11 Rory Brown, daughter of Jennifer Brown and Adam Landry, sister of Drew Landry,
Lawrenceville, GA USA
December 11 Kristina Williams MacArthur, daughter of Linda and Marty Williams,
sister of Angela Williams Lackey,
Fayetteville, GA USA
December 11 Chantel Plante, daughter of Shirley Plante,
Winnipeg, Manitoba Canada
December 12 Andy Oglesby, son of Cathy and Francis M.. Oglesby, Jr.,
Baton Rouge, LA USA
December 12 Kyle Gilbert, son of Pamela and Michael Gilbert,
brother of Cyrus Doherty, Megan and Morgan Gilbert,
El Segundo, CA USA
December 13 Steven E Giacinto, son of Ann and Peter Giacinto,
brother of Mark A Giacinto,
Harrison, AR USA
December 13 Jody Caraway, son of Melinda and Joe Caraway,
brother of Sandra Caraway,
McKinney, TX, USA
December 13 Joshua Brestel, son of Diane and Steve Brestel,
brother of Tyler Hottovy and Jessica Brestel,
Lincoln, NE USA
December 13 Angelina Daunt Bennefield, daughter of Patricia and Michael Daunt,
sister of Maria Blackwell, Nicholas and Gina Daunt,
Atlanta, GA USA
December 13 Michael Pesqueira, son of Danielle and Keith Almich,
brother of Ryan and Brittany Almich, Tyler and Hunter Pesqueira,
Vail, AZ USA
December 13 Stephen John Iverach, son of Carol and John Iverach,
Australia
December 13 Jamie Winchell, daughter of Tammy and Galen Winchell,
sister of Lindsay and Nikki Winchell,
Newman, GA USA
December 13 Randy Mas, son of Karla Hillman, brother of Sara and Darcy Mas,
Lake Worth, FL USA
December 14 Emily Elizabeth Bowling, daughter of Jennifer Domrose-Bowling and Roy M. Bowling,
sister of Michael and Kristina Bowling,
Goose Creek, SC USA
December 14 Kylee Clayton, daughter of Heather and Kwanza Clayton,
sister of Thomas and Julie Clayton,
Broad Brook, CT USA
December 14 Holli Pippin, daughter of Vicki and Eddie Pippin, sister of Justin Pippin,
Dalton, GA USA
December 14 Dana Goodwin, daughter of Dan and Alice Goodwin, sister of Holly Goodwin,
Statesville, NC USA
December 14 Franklyn Keniry, son of Marty and Ella Keniry,
brother of David, Dana, Martella, Michael and Patrick Keniry,
Lake Elsinore, CA USA
December 14 Carl Walter Pueschel, son of Aaron and Debby Pueschel,
brother of Carrie Hope Pueschel,
Visalia, CA USA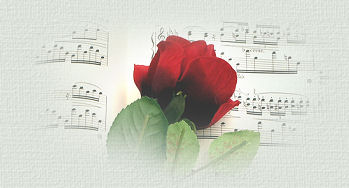 December 15 Dawson Roberts, son of Michelle and Donald Roberts,
brother of Cody, Kolby, Amy and Faith Roberts,
Statesboro, GA USA
December 15 Ricky Wareham, son of Laure Wareham,
brother of Derek and Jordan Wareham,
Orangeville, Ontario, Canada
December 15 Heather Hallsworth, daughter of Tina Hallsworth,
sister of Josh, Jake, Tiffany (deceased) and Brittany (deceased) Hallsworth,
Sun City, CA USA
December 15 Jessi Hawkins, son of Kim Backman,
Gainesville, GA USA
December 15 Kaitlyn Claire Medders, daughter of Sheila Medders, sister of Joshua Medders,
Starkville, MS USA
December 15 Sean Alan Baumgarden, son of Shannon R. Delapp,
brother of Misty Chamberlain and Angel Nathan Chamberlain,
Raymore, MO USA
December 16 Mary-Margaret Pickels, daughter of Vickie and Anthony Pickels,
sister of Jazzi Pickels, Cory and Nickie Myers,
Morven, GA USA
December 16 Lindsay Jerdo, daughter of Deborah and Douglas Jerdo,
sister of Melanie Wheaton, Brent and Joshua Jerdo,
Saranac Lake, NY USA
December 16 Shane Wing, son of Belinda Kleeberger, brother of Michelle Wing,
Buckfield, ME USA
December 17 Jeff Kelly, son of Lorraine and Dan Kelly,
brother of Brian Kelly,
Brisbane, Queensland, Australia
December 17 Ron D. Ballou Jr., son of Judy Lucas,
Camarillo, CA USA
December 17 Alison Doering, daughter of Shirley and Richard Doering,
sister of Michael Doering, Rebecca Jecha and Bethany Fredrickson,
Apple Valley, MN USA
December 17 Jeff Kelly, son of Lorraine and Dan Kelly,
brother of Craig (deceased) and Brian Kelly,
Brisbane, Q'ld Australia
December 17 Lennox Laron McKenney, son of Vescie and Gilbert James McKenney,
brother of Joyce M. Layton,
McComb, MS USA
December 17 Joshua Caleb Brooks, son of Sharon Brooks, Wagga Wagga, Australia
December 17 Roberto Licea, son of Leah and Pablo Licea,
brother of Christopher, Jon-Paul, Emily and Tessa Licea,
Fontana, CA USA
December 17 Jeff Kelly, son of Loraine Kelly, brother of Craig (deceased) and Brian Kelly,
Brisbane, O'ld, Australia
December 17 Jeff Kelly, son of Lorraine Kelly, brother of Craig (deceased) and Brian Kelly,
Brisbane, Queensland, Australia
December 17 Elaine Nix, daughter of Becky Nix, sister of David Nix, Jr.,
Gainesville, GA USA
December 18 Abigail Powery, daughter of Sarah and Alberto Powery,
sister of Julian, Brittany and Jayda Powery,
Grand Cayman, Cayman Islands
December 18 David M. Hoegler, son of Doreen and Jim Hoegler,
brother of Lori and Denise Hoegler,
Loganville, GA
December 18 Bradley Miller, son of Stephanie and Russell Barnes,
Norfolk, VA USA
December 18 Samantha Burket, daughter of Jeanette and Mark Burket,
sister of Ryan and Adriane Burket,
New Braunfels, TX USA
December 18 Donald P-Nut Bailey, son of Don and Joyce Bailey,
brother of Carey, Carroll and Donna Bailey,
Cameron, LA USA
December 19 Matthew James Davel, son of Erica and James Davel,
Lawton, OK USA
December 19 Mason Stacey, son of Audrey and Randy Thompson,
brother of Courtney DiLeo and Chelsey Thompson,
Rochester, NY USA
December 19 Mindy Leigh Clark, daughter of Brenda and Stanley Clark,
Nortonville, KY USA
December 19 Noah Jamison Oliver, son of Marsha and Rich Oliver,
brother of Lauren Wells and Melia Oliver,
Ringgold, GA USA
December 19 Roberta Jo Brookbank, daughter of Karen I. Brookbank,
Sun Prairie, WI USA
December 20 Kyle Copija, son of Karen and Richard DeLany,
brother of Ashley DeLany,
Auburn, GA USA
December 20 Kenny Smith, son of Linda and Ken Smith,
brother of Ronald Burgess, Vanna Smith and Linette Caroselli,
Jackson, NJ USA
December 20 Sara L. Foulk, daughter of Kathy Matkin and Richard A. Foulk Jr.,
sister of Richard A. Foulk III and Christopher J. Foulk,
Winchester, KS, USA
December 20 Andrew Topham, son of Lisa Gottlieb,
brother of Kenneth Topham and Adam Zapasnik,
Santa Cruz, CA, USA
December 20 Brandon Whitfield, son of Susan and Wayne Harden,
brother of Matt Harden, Cody and Ashley Whitfield,
Vidalia, GA USA
December 20 Kristine Monroe Bezner, daughter of Karen and Charles Monroe,
sister of Terri Haun, Michael and Charles J. Monroe,
Peoria, AZ USA
December 20 Matthew Joseph Lavigne, son of Kathy Lavigne,
Enfield, CT USA
December 20 Alexa Noel G., daughter of Janine A.,
Boston, MA USA
December 20 Johnnie Donnet, son of Teri Goucher and Bill Donnet,
brother of Linda and Jermery Daniels, Wendy Finley, Robin Norris and Donna Pope,
Vinton, OH USA
December 21 Jason McCoy, son of Glenda and Eddie McCoy,
brother of Jeff McCoy,
Mooresville, NC USA
December 21 Jon-Thomas Dodd, son of Susie Dodd, brother of Suni-Brook Elizabeth,
Midland, TX USA
December 21 Thomas Bryan Hostetler, son of Joyce and Bryan Hostetler, brother
of Brandy, Cassandra and Elizabeth Hostetler,
Helena, MT USA
December 21 Roger "Bubba" Porter, Jr., son of Jack and Carol Murray,
brother of Jenifer Porter, Dillon, Briar and Anastiasia Murray,
Tryon, OK USA
December 22 Tony Probst, son of Lavonne and Alan Probst,
brother of Jenna, Stacey, Rachel and Emily Probst,
Wheeler, IL USA
December 22 Harley S. Walls, son of Beverly Walls John and Harley A. Walls,
brother of Johnny and Nicle Walls,
Middleburg, FL USA
December 22 Vanessa Weiss, daughter of Mary Weiss,
sister of Joseph and Sarah Weiss,
Minneapolis, MN USA
December 22 Jeffrey Edward Cabena, son of Deborah Cabena and Richard Toth,
brother of Breann Toth, Christopher and Cory Cabena,
Marietta, GA USA
December 22 Dustin Sumner, son of Sue Roberson and Charles Sumner,
brother of Corey Roberson and Kelly Sumner Weeks,
Tifton, GA USA
December 22 Lilly Ann Charles, daughter of Heidi and Bart Charles,
sister of Lora Marie Charles (twin deceased),
Opelousas, LA USA
December 22 Lora Marie Charles, daughter of Heidi and Bart Charles,
sister of Lilly Ann Charles (twin deceased),
Opelousas, LA USA
December 22 Justin Robert van Brakle, son of Pam and John van Brakle,
brother of Zachery van Brakle,
Brecksville, OH USA
December 22 Brandon Kenneth Littlefield, son of Carrie and Kenneth Littlefield,
brother of Summer and Bradley Littlefield,
Bremen, GA USA
December 23 Rob Schuppert, son of Bobbie and Al Schuppert, brother of Tiki Cain,
Edgewater, CO USA
December 23 Timothy Allmon, son of Ann and Jackie Allmon,
brother of Amanda Allmon, Pamela Smith and Tina Pickens,
Conyers, GA USA
December 23 Zachary Wright, son of Joanna and Peter Wright,
brother of Stefanie Krukowski,
Griffith, IN USA
December 24 Andre' Graves, son of Janice and Abraham Boyd,
brother of Angela Abney and April Watson,
Jonesboro, GA USA
December 24 Adriana Marie Perez, daughter of Stephanie Brannan and Omar Perez,
sister of Omar Xavier Perez,
Kissimmee, FL USA
December 24 Jeffrey Lynn Galamb, Jr., son of Ramona and Jeff Galamb, Sr.,
Pittsburg, PA USA
December 24 Khalil Malik Jones, son of Lisa Michelle and Reginald Malik Jones,
Baltimore, MD USA
December 24 Hayden Greenlee, son of Colette and Jon Greenlee,
brother of Rachel Ann Greenlee,
Prescott, AZ USA
December 25 A. Keith Smith, son of Sue Smith Guilbeau,
brother of Darien Smith,
Sylvester, GA USA
December 25 Pamela Janae Thomas, daughter of Lynette Thomas,
sister of Jana Williams,
Alexander, AR USA
December 25 Adrienne Nichelle Nelson, daughter of Nichelle and Alvin Nelson,
sister of Tre', Brandice and Charis Nelson,
Cedar Park, TX USA
December 25 Luke Noel Gregory, son of Sandy and Daniel Gregory,
brother of Benjamin, Spike, Noah and Jessie Gregory,
Atlanta, GA USA
December 25 Jenna Noel Afroilan, daughter of Robin and Brian Afroilan,
sister of Kaeli Puopolo, Stephen and Alissa Afroilan,
Exton, PA USA
December 26 Amanda Quick, daughter of Pam Terry and Travis Pattillo, sister of Krystal Quick,
Buford, GA USA
December 26 Jessika Christopher, daughter of Angela and Lawrence Christopher,
brother of Kasey and Lyndsi Christopher,
Troy, KS USA
December 26 Evan Thompson, son of Rose and William Thompson, brother of Allison Thompson,
Knoxville, TN USA
December 27 Sarah Ann Henschel, daughter of Allison and Walt Henschel,
sister of Robert, Derek and Heather Henschel, Amy Lee and Aminat Dawad,
Maumelle, AR USA
December 27 Sharon Vanessa Whaley-Masariegos "Nessa", daughter of Korie Whaley and Carlos Masariegos,
sister of Kyle and Erik Whaley and Jessica Torres,
Dalton, GA USA
December 27 Joshua Simon Perez, son of Esmeralda Garza and Carlos Perez,
brother of Carlos Perez Jr., Lydia Marines, Mary Rodriguez, Sara Rangel and Julie Perez,
Corpus Christi, TX USA
December 27 Elliot Joseph Matos, Jr., son of Donna J. and Elliot J. Matos, Sr.,
brother of Brittany C. Matos,
Somerville, MA USA
December 27 Dustin Patrick Chandler Howard, son of Laurie and William Howard,
brother of Cathi McCarthy, Sarah and Jodi Howard,
Chelmsford, MA USA
December 27 Keith Graham, son of Darla Wilson,
Verden, OK USA
December 28 Jason Frazier, son of Theresa Weaver,
Melbourne, AR USA
December 28 Joseph Edward Doyle, son of Pat and Bill Doyle,
brother of Jim and John Michael Doyle,
Dunwoody, GA USA
December 28 Julian King, son of Cara King and John Riggio,
Homer Glen, IL USA
December 28 Chelsea Serafini, daughter of Stacey and Joshua Serafini,
Pittsburgh, PA USA
December 28 Bobbi Jo Sisk Jones, daughter of Judy and Jim Sisk,
sister of Larry Ray (deceased) and Jami Rae,
Waynesville, MO USA
December 28 Jennifer Huddleston, daughter of Cheryl and James Simmons,
sister of Michael Brunnet, Katie and Kristie Johnson,
Daytona Beach, FL USA
December 28 Jacob Drollinger, son of John and Virginia Drollinger,
brother of John Matthew Drollinger,
Kennesaw, GA USA
December 28 Derek Lee Jones, son of Gretchen L. Jones, brother of Steven D. Jones,
Huntsville, AL USA
December 28 Kenny Plouff, son of Patti and Ted Plouff, brother of Ryan Plouff,
Cumming, GA USA
December 29 Christopher Robin Wibeto, son of Debra and Robin Wibeto,
brother of Shane Wibeto, Wendy Valdez and Brianna Wibeto,
San Jose, CA USA
December 29 Jonathan Bourne, son of Patricia and John Bourne,
Dawsonville, GA USA
December 29 Dennis Michael Auman, Jr. son of Denise Trimble and Dennis Auman Sr.,
Warminster, PA, USA
December 29 Daven Edward Guettler, son of Mark & Jean (Guettler) Luchtefeld
brother of Jon-Patrick Bennett, Jayne Luchtefeld, and Matthew Luchtefeld
Edwardsville, IL USA
December 29 Tiffany Johnston, daughter of Sherrel and Mike Johnston,
sister of Jeremy Johnston and Zackary Cook,
Whitehouse, TX USA
December 29 Allana Joann Daughterty, daughter of Brandy Daugherty,
sister of Austin and Amber Daugherty,
Thomaston, GA USA
December 29 Amanda Jolyne Jones, daughter of Tammy Craig,
Eugene, OR USA
December 29 Jennifer Kilgoar, daughter of Dorothy and Jonathan Wayne Kilgoar, Sr.,
sister of Jonathan Kilgoar, Jr.,
Woodstock, GA USA
December 30 Shane Mohney, son of Connie and Robin Mohney,
brother of Ryan Mohney,
Lawton, MI USA
December 30 Nicole Prescott, daughter of Anne and Brian Prescott,
sister of Devin Prescott,
Oneonta, NY USA
December 30 J'Muar U. Taylor, son of Cheryl A. Taylor, brother of J'Nai U. Smith,
Lithonia, GA USA
December 30 Chad Thomas Buckley, son of Patricia Shewmaker and Stan Buckley,
brother of Tommy McKinnon, Richard Shewmaker, Kim Whitmire, Angel Coltrain and Gwen Plano,
Jacksonville, AR USA
December 30 Elizabeth Haher, daughter of Chris and Richard Haher,
sister of George Haher,
Colchester Essex, England
December 30 Tracy Elizabeth Ryan, daughter of Jerry and Donnie Ryan,
sister of Scott Ryan,
Beavercreek, OH USA
December 31 Michele Wade, daughter of Diane Craddock and James Wade,
sister of JJ Wade (deceased),
Carrsville, VA USA
December 31 Jamie Nicole Aleccia, daughter of Jim and Kerry Aleccia,
sister of Nicholas and Amanda Aleccia,
Anniston, AL USA
December 31 Kathryn Alline Birge, daughter of Marilyn Lowery,
sister of Jennifer Marie Evans and Kimberly Ann Bonner,
Peachtree City, GA USA
December 31 William Carter Revert, son of Leslie Plyler,
brother of Claudia and Samantha Revert,
Cartersville, GA USA
December 31 Noel Edens, daughter of Cindy and Stephen Ebens,
sister of Leon Anthony, Kaitlyn Fawn and Noah Campbell (deceased) Edens,
Barnwell, SC USA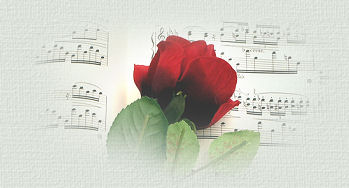 I wrote this for the Compassionate Friends Holiday Candlelighting Ceremony
for all who have suffered the loss of a child.
Angels in Heaven
We have angels in heaven
Who look down on us here
while the world all around us says
"Be of good cheer!"
Everyone else is bustling about
We simply watch it go by,
yet we just want to shout~
Don't you know it's not merry
at this time of year,
when our lives feel so empty
and our eyes fill with tears.
We can't bear the thought of another holiday
without our precious loved one
who was taken away.
But your child's spirit does live on,
though their physical being may be gone.
Look around and you will see
their soul lives on in your memory.
You'll see your child's eyes so bright
In every twinkling Christmas light.
There are angels in heaven
Who look down on us here
And they are trying to tell us,
Don't worry we're near!
We love you and miss you,
we'll never be far...
Just look to the sky
and the bright Christmas star.
Take a special moment
throughout these blessed days
to remember me in the kindest of ways...
Give my smile to a person,
who needs it like you,
and my spirit will live on
through the things that you do.
Tammy L. Tobac 1993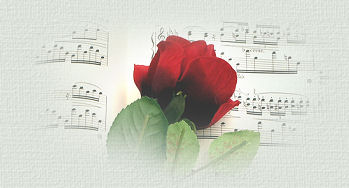 May Birthdays
May Angel"versaries"
June Birthdays
June Angel"versaries"
July Birthdays
July Angel"versaries"
August Birthdays
August Angel"versaries"
September Birthdays
September Angel"versaries"
October Birthdays
October Angel"versaries"
November Birthdays
November Angel"versaries"
December Birthdays
December Angel"versaries"
January Birthdays
January Angel"versaries"
February Birthdays
February Angel"versaries"
March Birthdays
March Angel"versaries"
April Birthdays
April Angel"versaries"



If you would like to add your child or sibling, please complete the
following form: