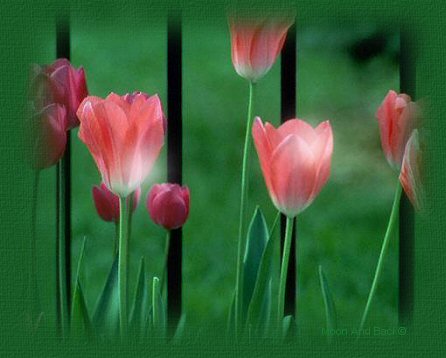 TCF Atlanta Online Sharing
April Angel Dates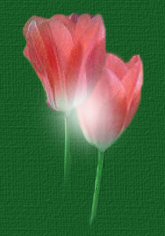 April Angel Dates

April 1 Christian Antonio Benitez, son of Nydia and Charles John Benitez,
brother of Kaitlyn Rose Benitez and the late Jocelyn Roxanne Benitez,
Stockbridge, GA USA
April 1 Daniel Juse Tovar Dias, son of Michelle and Savio Tovar Dias,
brother of Maria Isabella Tovar Dias,
Dubai, UAE
April 1 Ce'Driyana Debraya Sims, daughter of Coretta Cooks and Ce'Dric Sims,
sister of Alexis Jones and Chandrea Sargeant,
Orlando, FL USA
April 1 Jeff Sanderson, son of Michele and Joe Sanderson,
brother of Nikki Schweisberger, Andy and Ben Sanderson,
Kansas City, MO USA
April 1 Eric Toomey, son of Julie Dennis, brother of Kimberly and Heather Lawson,
Nick Dennis and Jamie Hiles,
Crooksville, OH USA
April 2 Derek L. Brown, son of Denice and Gerald Brown,
Radcliff, KY, USA
April 2 Jack Levin, son of Sandie and Bob Levin,
brother of Michael Levin, LoriAnn Lawrence and Jill Farr,
Sparrowbush, NY USA
April 2 Dean McDaniel, son of Cristi Bell and Cecil McDaniel,
brother of Natalie Brunson, Liz McDaniel and Gina McCarthy,
Barnesville, GA USA
April 2 Joseph Viggiano, son of Carmella Marzano, brother of John Biggiano,
Philadelphia, PA USA
April 2 Gwendolyn Hartsell Metz, daughter of Sandra and Donald Hartsell,
sister of DJ Hartsell and Kim French,
Oil City, PA USA
April 2 Presley S. Mikaela, daughter of Shawna Coleman,
Diana, TX USA
April 2 Philip Cutler, son of Sylvia Fried,
New York, NY USA
April 2 Allison Nicole Rudy, daughter of Lora Rudy,
Troy, OH USA
April 2 Joshua Calaway, son of Bonnie and Joe Calaway, brother of Justin Calaway,
DePere, WI USA
April 3 Mark Mueller, son of Shirley and Alex Mueller,
brother of Shar,
Jackson, MI USA
April 3 Ron D. Ballou Jr., son of Judy Lucas,
Camarillo, CA USA
April 3 Angela D. Ricci, daughter of Linda L. Freeman,
Jonesboro, GA USA
April 3 Kyle Weatherford, son of Shirley and Ricky Weatherford,
brother of Kody Weatherford,
Burnside, KY USA
April 3 Jessica Lyn Bryl, daughter of Dan and Betty Bryl, sister of Sarah Bryl,
Bluffton, SC USA
April 3 Roy Edward Cleveland, son of Melinda Cleveland,
Phonexiville, PA USA
April 3 Benjamin Jason Thomason, son of Linda Henao,
brother of Kelly and Victoria Henao,
Conyers, GA USA
April 4 Bridget Mari O'Connor, daughter of Brenda and Tom O'Connor,
sister of Phillip O'Connor and Sabrina Moxley,
Atlanta, GA USA
April 4 Xavier Lorenzo Nieto, son of Gina and David Nieto,
brother of Enrique Niego,
North Platte, NE, USA
April 4 Shawn Gordon, daughter of Bonnie L. Gordon,
Lakewood, CO USA
April 4 Justin Wood, son of Mary and Cliff Wood, brother of Jacob and Jessica Wood,
Braselton, GA USA
April 4 Brian Connally, son of Sharon and Don Connally,
brother of Robyn Grider, Scott and Amber Connally,
New Haven, IN USA
April 4 Morgan Tiffany Olin, daughter of Lori Olin,
Northfield, MN USA
April 4 Erick George, son of Joan George,
Essington, PA USA
April 5 Sivine Melhem, daughter of Samar Labban and Hisham Melham,
sister of Ramzi and Sandra Melhem,
Beirut, Lebanon
April 5 David Swiderski, son of Christine Stanton,
brother of Keith Swiderski,
Crestwood, IL USA
April 5 Jeffrey Brehme, son of Linda Wycka and Ernie Brehme,
brother of Karen Nichols,
Brandon, FL USA
April 5 Elizabeth Evans, daughter of Jay Evans and Lisa Luster,
sister of Taylor Luster and Christopher Evans,
Columbus, OH USA
April 5 Todd Durham, son of Edith Durham Bryant and Ray Durham,
brother of Jim and Richard (deceased) Durham, Krystal Brooke Durham Turner,
Albany, GA USA
April 6 Steven Sorrow, son of Linda and James Sorrow,
brother of Jamie Sorrow,
Covington, GA USA
April 6 Keirlin Burton, daughter of JoEllen Ellis,
sister of J. Cody, Staceylynn and Cameron Fox,
Bloxom, VA USA
April 6 Jason Scott Griffith, son of Pamela Clovis and Vernon Griffith,
brother of Justin, Wayne and Eugene Griffith,
Williamstown, WV USA
April 6 Kyle Eastham, son of Anita Eastham,
Douglasville, GA USA
April 7 Dustin Lovett, son of Cheryl and Barry Lovett,
brother of Zach and Kyle Lovett,
Fayetteville, GA USA
April 7 Brenden Kyle Rainey, son of Constance Rainey, brother of Vanessa Rainey,
Atlanta, GA USA
April 8 Jamila Jones, daughter of Valerie and Jonathan Jones,
sister of Jelani Jones, Jabara Jones and Pedra Bailey,
College Park, GA USA
April 8 Cindy Ross Jordan, daughter of Judy and Ronald Ross,
sister of Mark Ross,
Atlanta, GA USA
April 8 Terry Hatten, son of Barbara Prescott and Richard Hatten,
brother of Charlie and Mike Hatten,
Natchitoches, LA USA
April 8 Keith Allen McCarthy, son of Dennis and Shirley McCarthy,
brother of Kevin McCarthy,
Redding, CA USA
April 8 Joshua Lewis Darna, son of Tracy Leigh Darna,
Bokeelia, FL USA
April 8 Joey Long, son of Ginger and P.J. Long, Brother of Nicolas,
Timothy and Misty Long,
Havana, IL USA
April 8 Keith Allen McCarthy, son of Dennis and Shirley McCarthy,
brother of Kevin McCarthy,
Bakersfield, CA USA
April 9 Justin "Derrick" Brown, son of Shirley Young Brown Riddle and Robin Anthony Riddle,
brother of Chasity Brown Keltner,
Cookeville, TN USA
April 9 Weston Towne, son of G'ail and Rusty Towne,
brother of Salem, Shawn and A'lyce Star Towne,
Bismark, ND USA
April 9 Jessica Cannoy, daughter of Missy and Eddie Walker, sister of Britney Walker,
Ridgeway, VA USA
April 9 Steven Michael "Mike" Price, son of Peggy Adcox Miller,
brother of William M."Trey" III and Penny Price Fredrick,
Boglausa, LA USA
April 9 Matthew S. Kimble, son of Richard and Terry Kimble,
brother of Drew, Felicia and Christine Kimball,
Webster, TX USA
April 10 Jennifer Hixon, daughter of Patty McPherson and Clarence Hixon (deceased),
sister of Michelle McPherson,
Trinity, NC USA
April 10 Eric L. Tillman, Jr., son of Darlene Hamilton and Eric L. Tillman, Sr.,
brother of Casey Tillman, Leah Bonneau, Allison Hamilton, Jeff and Michael Bagwell,
GA USA
April 10 Kyle Greenfield, son of Bill and Karen Greenfield,
brother of Kaitlyn Greenfield,
Alpharetta, GA USA
April 11 Dylan Hawkins, son of Teresa Leffew and Jeff Hawkins,
brother of Travis Jenkins, Keisha Shell, Todd and Cayla Hawkins,
Chatsworth, GA USA
April 11 Chris Bright, son of Theresia and David Bright,
brother of Jody, Mark and Angle Bright,
Chatsworth, GA USA
April 11 Anna Katherine Grudziecke, daughter of Rhonda and Robert Grudziecke,
sister of Will and John Grudiecke,
Waller, TX USA
April 11 David Braziel, son of Sandy and Keith Goodwin,
brother of Kelly Braziel,
Smyrna, GA and Tonbridge, Kent UK
April 11 Charles Smith, son of Sally and Larry Smith,
McKee, KY USA
April 11 Bo Briscoe, son of Randi and Tom Briscoe, brother of Harley Briscoe,
Denver, CO USA
April 11 Jason Curnutt, son of Mike and Joy Curnutt,
San Antonio, TX USA
April 11 Victoria King, daughter of Kami Clark, sister of Jacob Clark,
Tarrytown, GA USA
April 12 Adam Powalski, son of Rosemarie and Gregory Powalski,
brother of Gregg Powalski, Brian Powalski and Carli Hall,
Hilton Head, SC USA
April 12 Michelle Bozer, daughter of Kathy and James Bozer, sister of Robert Bozer,
Union City, TN USA
April 12 Marc Daniel Lockman, son of MaryAnne Lockman, brother of Dana Lockman,
Marietta, GA USA
April 12 Brian LaForce, son of Raquel LaForce,
Atlanta, GA USA
April 12 Brianna Short, daughter of Carol Short, sister of Jordan and Carter Short,
Sayre, PA USA
April 13 Phillip Silverman, son of Bonnie and Alan Silverman,
brother of Laura Silverman,
Marietta, GA USA
April 13 Kanda Michelle Jacobs, daughter of Dianna and Jack Jacobs, sister of Jerrin Jacobs,
Flora, IL USA
April 13 Akira Kathryn Wallace, daughter of Sherri and Bruce Wallace,
sister of Nathan Liss, Jayden-Kai Wallace, Stephanie Liss, Bethany Liss, Victoria Liss and Riley Wallace,
Rome, GA USA
April 13 Matthew Taylor, son of Elaine and Jim Taylor,
brother of Jim Taylor,
Stone Mountain, GA USA
April 13 Michelle Christine Knopka Mazzagatti, daughter of Connie and Mike Knopka,
sister of Debbie Oler, Denise Hart, Barbara Ramirez, Michael and Mark Knopka,
Sicklerville, NJ USA
April 13 Amy Rose Fithen, daughter of Shirley J. and Charles R. Fithen, Jr.,
sister of Charles A. Fithen,
Moundsville, WV USA
April 13 Tim Kincaid, son of Phyllis Pritchett and Robert Kincaid,
Dalton, GA USA
April 13 Felipe A. Pagan, son of Ileana and Angel Pagan, Sr.,
brother of Angel Pagan,
Clinton Twp. MI USA
April 13 Stephen Beam, son of Marcia Carter,
brother of Stephanie Beam Young,
Canton, GA USA
April 14 Malachi Jones-Graham, son of Kendria Jones and Stephen Graham,
brother of Jordan Jenkins,
Savannah, GA USA
April 14 Franklin Brandon Miller, son of Barbara and Steve Garrett,
brother of Kiley Garrett,
Lawrenceville, GA USA
April 14 Jennifer Altman, daughter of Lori Combs,
sister of Jerry and Matthew Combs,
Blackshear, GA USA
April 14 Martina Therese Thomas, daughter of Jo and Randall Thomas,
sister of James, Olivia Anne and Philippa Thomas,
Gillingham, Kent, UK
April 14 Hayley Shelton, daughter of Holly and Brian Shelton,
Waycross, GA USA
April 14 Freddie Allen, Jr., son of Sandy and Freddie Allen, Sr.,
Chatsworth, GA USA
April 14 John Z. Powery, son of Ella Powery,
brother of Faith Powery, Ruth McBride and Esther Ebanks,
Grand Cayman, BWI, Cayman Islands
April 14 Thomas Edward O'Neill, Jr., son of Janna Sybil Proux,
brother of Amanda O'Neill and Jennie McDonald,
Grantville, GA USA
April 14 Johnny Brown, son of Bonnie and Ed Brown,
brother of Shayne Brown and Jessica Brown Tatum,
Troy, AL USA
April 14 Jack Lovett, son of Richard Battjes and Mari Lovett,
brother of Ruestasia Walker and Kiya Lovett,
Big Rapids, MI USA
April 14 William Smutny, son of Nancy and Dan Smutny,
Onalaska, WI USA
April 15 Lauren Marie James, daughter of Rose DePino and Stephen Kozlowski,
sister of Steve Kozlowski and Amy Kelly,
Downers Grove, IL USA
April 15 Misty Conn, daughter of Libby and Randy Morris,
sister of Jimmy R. and Kathy Adams, Nikki and Christy Morris,
Carrollton, GA USA
April 15 Cheyanne Richert, daughter of Nancy and Gary Richert,
Blueridge, GA USA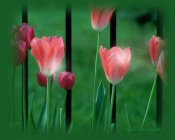 April 16 Marion Mountjoy, daughter of Marilyn and Fred Mountjoy,
Raritan, NJ USA
April 16 John Sistrunk, son of Sarah and Lewis Sistrunk,
brother of Robert and Annie Sistrunk,
Powder Springs, GA USA
April 17 Hannah Isabella Snyder, daughter of Laura and Roger Snyder,
sister of Corey and Tsz-yan Snyder,
Alexander, NC USA
April 17 Amber Lockley, daughter of Tammy and Jimmy Lockley,
sister of Alecia Lockley,
Brundridge, AL USA
April 17 Amber Lockley, daughter of Tammy and Jimmy Lockley,
sister of Alecia Lockley,
Brundridge, AL USA
April 17 F. Alan Reynolds, son of Shirley Hillier, brother of Linda Grubb,
Peoria, IL USA
April 17 Rachel Irene Mann, daughter of Kathy Mann, sister of Sarah Mann,
Rochester, MN USA
April 18 Jay Dean Christiansen, son of Myrna Christiansen,
Hutchinson, KS USA
April 18 Joseph McCollum Hendrix, son of Jan and Troy Hendrix,
brother of Chris Hendrix and Shelley Reynolds,
Maryville, TN USA
April 18 Jeffrey Edward Cabena, son of Deborah Cabena and Richard Toth,
brother of Breann Toth, Christopher and Cory Cabena,
Marietta, GA USA
April 18 Maxim Zelinsky, son of Alla and Igor Slukvina,
brother of Anna and Igor Slukvina, Jr.,
Madison, WI USA
April 18 Steven Hicks, son of Jan and Mack Hicks,
brother of Robe Hicks and Shelly Hicks Ramey,
Cabot, AR USA
April 18 Jakob Neson Andriacchi, son of Jennifer Andriacchi,
Marquette, MI USA
April 18 Ricky Lone, son of Ellen and Ricky Lone,
brother of Shawn Daughterty, Steven Parker, Caroline (deceased), Trent and Autumn Lone,
New Albany, IN USA
April 18 Caroline Lone, daughter of Ellen and Ricky Lone,
sister of Shawn Daughterty, Steven Parker, Ricky (deceased), Trent and Autumn Lone,
New Albany, IN USA
April 18 Diana Joelle Kissman, daughter of Thor and Michelle Kissman,
sister of Thor Kessler and Gunnar Kissman,
Atlanta, GA USA
April 18 Joshua Spivey, son of Jennifer Spivey,
brother of Jacob and Jamie Spivey,
Troy, AL USA
April 19 Noah Joseph Allison, son of Becky and Harold Allison,
brother of Zachary and Sarah Elizabeth Allison,
Beaver Falls, PA USA
April 19 Ashley Egan, daughter of Kim and Michael Egan,
sister of Patrick, Michael and Christopher Egan,
Hibbing, MN USA
April 19 Michael McLaughlin, son of Tam and Michael McLaughlin,
brother of Sharon M. Wright,
Vero Beach, FL USA
April 19 Heather Williamson, daughter of Linda Morton, sister of Michael Morton,
Clarksburg, WV USA
April 19 Kendul Walker, son of Marcia and Kenard Walker, British Virgin Islands
April 19 Rosemary Esther Woodin, daughther of Pamela Chevalier,
sister of Matt Shoemaker, Rachel Savenkoff, Rhonda Bondi, Darcy Mealoy and Nicholas Ashmun,
Chevoygan, MI USA
April 19 Nicholas Bryant, son of Jana LaCouris,
brother of Kally Gagnon, Kim Stansel, Angela Filippone and Suzy Shelton,
Holiday, FL USA
April 19 Michael Lindsey, son of Mary Jane Lindsey,
Gray, GA USA
April 20 Lane Cole Langdon, son of Hilda and Kevin Langdon,
brother of Brandon Soliz and Ricky Dean Rushing,
Lubbock, TX USA
April 20 Cindy Brannan Derenthal, daughter of Cathy Brannan Morris and Bobby Brannan (deceased),
sister of Crissy Brannan Powell and Cathleen Brannan Hatch,
Riverdale, GA USA
April 20 Amy Hodges, daughter of Kathy and Randall Hodges, sister of Dane Hodges,
Meadville, MS USA
April 20 Kelsie Marie Fathke, daughter of Memarie and Varinder Dhillon,
sister of Ryan John Dhillon,
Tacoma, WA USA
April 20 Joshua Wallis Horizon, son of Laume and Jeff Zekas,
brother of William Zekas, Noel Horizon, Sam and Joe Dawson,
Susanville, CA USA
April 20 Kevin J. Connelly, son of Pat McDougle,
brother of Kurt Alan Miller (deceased), Debi Floyd and Dawn Ball,
Bealeton, VA USA
April 20 Kimberly Jo Gerz, daughter of Mary Lou and Charles Gerz,
sister of Christopher Gerz,
Bokeelia, FL USA
April 21 Evan Charles Throckmorton, son of Jane and Don Throckmorton,
brother of Mike McTaggart, Aaron Throckmorton and Caitlin Throckmorton,
Douglasville, GA USA
April 21 Reese Olivia Montgomery, daughter of Sundae and Wade Montgomery,
sister of Rhyan, Aryn and Alyx Montgomery,
Grand Junction, CO USA
April 21 Todd Pennington, son of Ellouise and John Pennington, Sr.,
brother of John Pennington, Jr.,
Troy, AL USA
April 21 Jan Sebastian Narvaez, son of Solangel and Edwin Narvaez,
brother of Edwin Angel and Jay Deangelo Narvaez,
Naranjito, Puerto Rico
April 21 Breck Whitman, son of Kathy Knudsen and Michael Whitman,
Lyme, NH USA
April 21 John Tyler, son of Diane Tyler Wilkes, brother of Robert Horn,
Annapolis, MD USA
April 21 Phillip Eugene Walsh, son of Ruth Paschal and Barry Walsh,
brother of Laura and Daniel Walsh,
Atlanta, GA USA
April 21 Quiellin Eugene Horton, son of Katherine Horton,
College Park, GA USA
April 22 Jerima Roper, daughter of Alison and Simon Roper,
sister of Kieran and Haydn Roper,
West Drayton, United Kingdom
April 22 Lauren Oliver Palmer, daughter of Debbie and Wes Palmer,
sister of Alex Palmer and Lisa Shepard,
Sarasota, FL USA
April 22 Adam David Robertson, son of Genelle Chupp and David Robertson,
brother of Nicholas Scott Robertson,
Weston, NSW, Australia
April 22 Eddie Hughes, son of Robin and Eddie Hughes, Sr.,
brother of Christopher and Casey Hughes,
Augusta, GA USA
April 22 Nina Mariam Al-Misnad, daughter of Evelyn M. Al-Misnad,
sister of Kalifa Al-Misnad,
Denver, CO USA
April 23 Malcolm Wade Phillips, son of Sue Phillips,
Canton, GA, USA
April 23 Taylor McDade, son of Sarah McDade,
brother of Christian & Zachery McDade,
Rossville, GA USA
April 23 Bryant Caldwell, son of Carmen Caldwell,
brother of Aidan and Britney Caldwell,
Roanoke, VA USA
April 23 Michael Kirby, son of Diane and Tim Kirby, brother of Kellie Kirby,
Vonore, TN USA
April 23 Ariana Michelle Etheredge, daughter of Corina and Robert Etheredge,
Houston, TX USA
April 23 Jason Isaac Linkins, son of Diana Jill Brendle,
Gettysburg, PA USA
April 23 Lisa Elaine Mewbourne, daughter of Faye Mewbourne Martin,
Atlanta, GA USA
April 24 Adam Dean Kepner, son of Mary Ann and Dennis Dean Kepner,
brother of Lisa A. Crumpton,
Kennesaw, GA USA
April 24 Caleb Locke, son of Elizabeth and Cary Locke,
Duluth, GA, USA
April 24 Xavier Khamani Ray, son of Stephanie Ray,
brother of Elijah Sheppard (deceased), Gino Hall, Cashden Sanders, Ryan, Caleb, Amaris and Amari Clements,
Snellville, GA USA
April 24 Jimmy Morell, son of Sue and Jim Morell, Bad Axe, MI USA
April 24 Sara Bradshaw, daughter of Michael and Penni Bradshaw,
sister of Christopher Bradshaw,
Winston Salem, NC USA
April 24 Joely Ann Castang, daughter of Jean-Baptiste and Kim Castang,
sister of Katiana and Maris Castang,
Newnan, GA USA
April 25 Dylan Thomas Mellinger-Kirk, son of Mary Margaret Mellinger and Robert T. Kirk,
brother of Paul Mellinger, Jason and Matthew Kirk,
Lake Havasu City, AZ USA
April 25 Nicole Marie Peterson, daughter of Karen Peterson,
Grand Blanc, MI USA
April 26 Jesse Gochez, son of Susan Morley, brother of Will Gochez,
Forest Lake, MN USA
April 26 Nancy Bates Dietz, daughter of Norma Grove,
sister of Maribeth, Steve, Theresa and Barbara Grove,
Tucson, AZ USA
April 26 Paul Farrugia, son of Niurka Maria Farrugia,
brother of Frank and Richard E. Farrugia,
Seaford, NY USA
April 26 Jefferey Armstrong Patterson, son of Ann Armstrong Patterson and David Evan Patterson,
brother of Christopher Evan and Michael Jonathan Patterson,
Marietta, GA USA
April 27 Charlie Wellman, son of Mary and Peter Wellman,
brother of Pam Wellman,
Stone Mountain, GA USA
April 27 Angel Scholl, daughter of Amy Scholl and Juan Launto,
sister of Ryan Riley,
Merriam, KS USA
April 27 Jeffrey Powell, son of Karen and Don Powell,
brother of Jason Powell,
Douglasville, GA USA
April 27 Rebecca Walus, daughter of Janina and Leszek Walus,
sister of Matthew and Katie Walus,
England
April 27 Jeremy Gillen, son of Connie Harper and Hunter Gillen,
brother of Lindsay Harper,
Woodstock, GA USA
April 28 Sara L. Foulk, daughter of Kathy Matkin and Richard A. Foulk Jr.,
sister of Richard A. Foulk III and Christopher J. Foulk,
Winchester, KS, USA
April 28 Jimmy Smith, son of Cathy and Jerry Smith, brother of Jerry Smith, Jr.,
Bronx, NY USA
April 28 Benjamin Stricklin, son of Cindy Stricklin, brother of Joshua Stricklin,
North Little Rock, AR USA
April 29 Tarren Jean Horne, daughter of Robin Horne and Darren Boudreaux,
sister of Blakeleigh Boudreaux,
Buford, GA USA
April 29 Alexa Lyn Young, daughter of Kammi Young,
sister of Malachy Donovan Zinn and Brian Michael Parise (deceased),
Kenosha, WI USA
April 29 Ryan Montgomery Campbell, son of Mary Ann MacCombie,
brother of Brooke Meredith Campbell,
Atlanta, GA USA
April 29 Justin Brown, son of Candice and Art Brown,
Johns Island, SC USA
April 29 Chris Knight, son of Nancy and Keith T. Knight,
Spring Valley, OH USA
April 29 Brandon Whitfield, son of Susan and Wayne Harden,
brother of Matt Harden, Cody and Ashley Whitfield,
Vidalia, GA USA
April 29 Emily Pestana-Mason, daughter of Bobette Pestana,
sister of Naomi and Dan Pestana and Joanne Barbham,
Tampa, FL USA
April 29 Sheena Gootee, daughter of Tina Melton,
sister of Shane Gootee,
Ponca City, OK USA
April 30 Myles Bullock, son of Nita and Michael Bullock,
brother of Beth Barrington,
Acworth, GA USA
April 30 Patrick Chris Haney, son of Mary C. Haney and Robert Hannah,
brother of Paula Lee May,
Paintsville, KY USA
April 30 Natalie Corinne Covey, daughter of Bella Kennedy,
sister of Logan, Andrew and Leslie Covey,
Saskatoon Saskatchewan, Canada
April 30 Robbie Benedict, son of Tammy and L. John Benedict Jr.,
brother of Julian John Charles Benedict McClellan,
Hartselle & Birmingham, AL USA
April 30 Jack Johnston, son of Kate Johnston,
DeWitt, LA USA
April 30 Travis Lee Disspain, son of Sandra Disspain,
Riceville, TN USA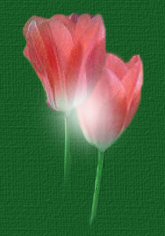 April Birthdays
April Angel"versaries"
May Birthdays
May Angel"versaries"
June Birthdays
June Angel"versaries"
July Birthdays
July Angel"versaries"
August Birthdays
August Angel"versaries"
September Birthdays
September Angel"versaries"
October Birthdays
October Angel"versaries"
November Birthdays
November Angel"versaries"
December Birthdays
December Angel"versaries"
January Birthdays
January Angel"versaries"
February Birthdays
February Angel"versaries"
March Birthdays
March Angel"versaries"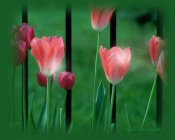 If you would like to add your child or sibling, please complete the
following form:
http://www.tcfatlanta.org/dataformbirthday.html


Like a Fluttering Butterfly
A Butterfly is a messenger, sent from above,
To share Heaven's beauty, and show God's love.
It represents how delicate, our lives can be,
One moment you are here, then an Angel you'll see.
God sends His best, to give us the news,
Our time is up, but He did not choose.
Like the Butterfly, we are born, and set free,
To share God's gift, in the great human sea.
We grow with guidance, from our parent's care,
Each new step forward, gives them a scare!
Sometimes we age, for decades we're here,
Some of us don't make it, to the very first year.
But in our time on Earth, we leave our own mark,
If you mention our name, it kindles a spark.
Our image and smiles, appear as a thought,
Our memories and deeds, and the battles we fought.
Tears come forth, of both great sadness and much joy,
As we remember the precious girl, or the darling boy.
When you see a Butterfly, take a moment to gaze,
At the beauty before you, it will truly amaze!
And remember how delicate, a life can be,
Don't waste a moment, is my heartfelt plea.
For our loved ones can leave us, at any time,
Like a fluttering Butterfly, on a Heavenly climb!
-Created in Memory of Jessica Lyn Bryl
January 19, 1977 - April 3, 2000
Dan Bryl - January 2002

Two, Not One
My dear friends
My grieving has no end
I know my tears give you fear
I'm sorry I'm this way
My darling son
That I adore
Took here on earth
His final breath
From this day on
Here in my home
One will be missing
One will be gone
Remember back, when we all laugh?
Now all I want
Is if you can
Share with me
My past, my memories
Of Him!!!!
That's all I ask
That's all I got
For I will never
Forget once!!!!
That I had two
Not One
Two darling sons
Two handsome ones
Now that one's gone
One that for ever
Will be loved
One that no longer
Will come home
I need your strength
I need your prayers
I need you friend
To help me share
That I had Two, Not one

Luis & Ileana Villahermosa
In Loving Memory
Felipe A Pagan
Nov 20, 1973 - April 13, 1999

Our Little Angel
Two years ago you left us behind,
Two years of agony and tears.
Days of dark and lonely times
As moments turn into years.
Would you have had golden locks of curls,
Dainty hands and feet to dance in whirls?
Sweet soft lips to press a kiss
Upon my cheek in inocent bliss?
Would you have played with dolls and teddybears,
Or would you have climbed trees without fears?
Would your small cheeks been clean and sweet,
Or would they be streaked sweat and tears?
Would you be learning to ride a bike,
Camping out or taking a hike?
Or singing songs of praise on Sunday morn,
With hearts full of love, not ripped and torn?
Would Mommy shed tears of joy,
Watching you learn and play with your toys?
Would Grammy's heart flutter with love,
As you reach out your arms for great big hugs?
Such things as these for granted we take,
Never knowing when it will be to late.
With heavy hearts and tear stained face,
An angel flies away in satin and lace.
We are left behind to carry on
With enough tears to fill a pond.
Dreaming of things that could have been,
And holding hope of re-uniting with our kin.
Sweet little angel, heart so pure,
Your family misses you, that's for sure.
Spread your precious tiny wings,
And ease our hearts of hurtfull things.
Dedicated to:
Victoria Stephanie King
April 17, 1998 ~ April 11, 1999
Poem by:
Wanda Bryant, Grammy to Victoria
Copyright.. March 29, 2001
http://www.geocities.com/wandabryant/victoria.html