"Brothers"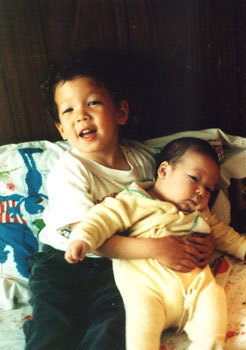 Alan and Billy are brothers born 3 years apart. One in late December and the other early March.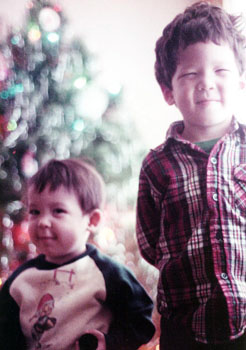 Alan has been very protective of his baby brother. I still remember when we dropped them off at the day care center before we went for our classes at the University of Oregon. Billy would be seated in the red wagon and Alan would bark out orders to the other kids, " you can look but cannot touch, stay away".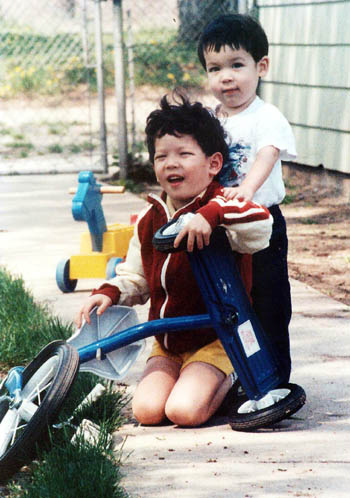 They would play together in many activities especially when it came to Halloween...comparing the goodies when they got home... constructing stuff with their leggos... imaginary fights with their transformers...shooting rubber bands at each other using the rubber guns their granddad made for them...listening to Winnie the Pooh songs and watching Smurfs.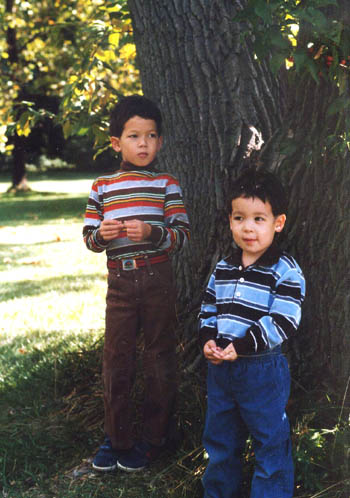 For a long time friends and teachers would mix them up because they look alike. Billy loves to dress like his big brother.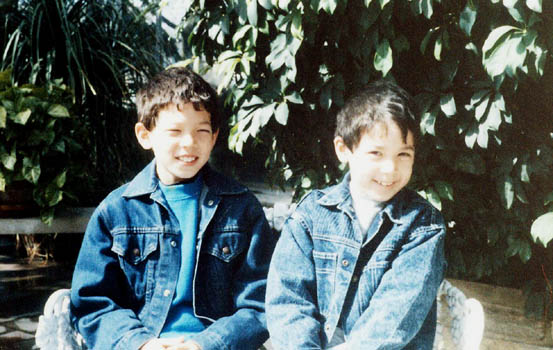 As they grew older, there were the usual squabbles and fights that most siblings have but the pictures are a testimony of their brotherly love for each other.