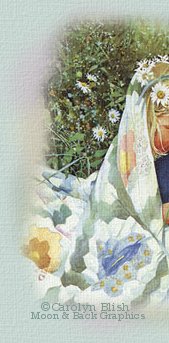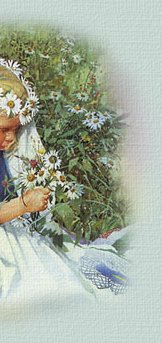 Dedicated to Our Children
by Kaye Des'Ormeaux
(Continued)


Death's Unforgiving Embrace
Courageous Warriors
A Mother's Tribute
The Early Morning Light
When A Town Falls Down to Pray
(The Samantha Pitre Story)
A Heart Big Enough For Two
Your Legacy of Love
How Was It Up There in Heaven Today?
Give Him A Hug From Me
God's Warm Handshake
If Katherine Could Stand Here Today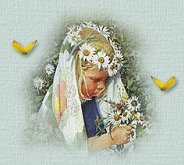 Dedicated to the Families Who Survive
Dedicated to Our Children - Page One
All of Kaye's poems are copyrighted.
To reprint you must have Kaye's permission. Email Kaye
Do Not reprint a poem that was dedicated
to an individual child without that parent's permission.



Death's Unforgiving Embrace
(The Kimberly Kay Warren Story)
My life changed in December;
Nineteen Ninety-eight.
My daughter's life was taken;
Heartache became my fate.
She came home from work early,
and met evil face to face.
Evil demons took her life that day;
Left me without her embrace.
Oh why does someone take a life?
It's so hard to understand.
She had a life with so much to give.
Just taken from our hands.
Her beauty was a sight to behold.
Those who knew her can attest.
She had beautiful black hair ...
But a soft heart was her best conquest.
She had a love for all animals,
as well as for all mankind.
Oh my heart was torn into a trillion pieces.
With pieces no one will ever find.
No one ever dreams this can happen.
Oh what a horrific nightmare!
Her face is in our hearts each day.
Her spirit is felt everywhere.
Oh, any Mom who knows this pain
knows it is the worst pain of all.
And when the sun sets at the end of the day,
they find loneliness at nightfall.
Even though they cherish their memories ...
those of her last moments cry out.
A Mom who has lost a child this way;
She knows what I'm talking about!
Oh yes, I tell this sad story to you.
As my heart aches so deep.
My beloved daughter's life was taken.
But her memories I shall keep.
The ones who took her life that day
may be gone without a trace.
But, one day they will stand before God
and meet judgment face to face.
Forever to know the punishment of
death's unforgiving embrace.
~Author~
Kaye Des'Ormeaux
Copyright 2001 Kaye Des'Ormeaux
Dedicated to Genell Ertzberger
In Memory of Kimberly Kay Warren
Murdered on December 8, 1998

Life sometimes finds us in a battle.
A battle we can't seem to win.
And there are oh so many warriors who
gather their strength from deep within.
Cancer is one of those furious battles
that claims lives day by day.
There are no rule books to follow here.
Cancer doesn't know fair play.
It comes into the life of a child or an adult.
And leaves no place to run & hide.
It reaches out to touch the body we live in.
But it can't touch the soul inside.
For there are many courageous warriors
who refuse to give up their fight.
They seem to find courage from others.
Love carries them in their plight.
If you want to meet some of these warriors,
take a walk down the halls where they live.
Look at their eyes & their courageous smile.
You'll see how much life they have to give.
And at times ... oh too many times,
the battle slowly comes to an end.
The destruction it leaves in too many lives
is oh so hard for us to comprehend.
But one day this battle will be history;
For many warriors gave it their all.
And fought the battle with courage & love.
Standing right back up when they fall.
So, maybe this battle will end, my friend,
in this lifetime in which we live.
For cancer takes & takes too many lives.
We just don't have anymore to give.
So when you see the face of a brave warrior,
especially if that warrior is a child;
Oh there's so much love for the children,
that surely it must just run wild.
Share some of it with those around you.
And give the support to those in need.
Together we can take a warrior by the hand,
and kill cancer's seed in which it feeds.
Even if we can gain control of the battle,
we will still have paid a high cost.
For there were young warriors & old warriors.
And one too many warriors we lost.
I know their fight and how difficult it is.
I wear my armor of faith each day.
But when I see the little ones come into battle ...
Their strength takes my breath away.
~Author~
Kaye Des'Ormeaux
Copyright 2001 Kaye Des'Ormeaux
In Memory of Katie
&
all other warriors who have fought or is fighting this battle.

(back to top)

My son, Keith, became an angel
on a cool morning in nineteen ninety-nine.
It was an accident that took his life.
Oh, I know in my heart that it ended mine.
I shall never forget that sad morning.
I received a horrific telephone call.
From the moment I answered the phone,
my life has never been the same at all.
It took me forever to accept what
I knew that I could not believe.
I became a mother going through motions,
but I'll never learn how to grieve.
No one could tell me how to live my life
when my precious son was gone.
I'd never see his smiling face again.
Oh the days are hard & the nights long!
I'd never again hear his beautiful laughter.
Or tell him how much he was loved.
Oh I live without my dear precious son ...
who now lives in the Heaven's above.
Oh every time the door opens or the phone rings,
I pray it's an end to this nightmare!
I just wish that my son could come home ...
Spreading his love & charm everywhere!
Oh yes, he was loved by everyone he knew.
No one was a stranger that he ever met!
He would do about anything to help others.
A face of friendship he'd never forget.
He has a personality to win anyone's heart.
Oh I've heard so many people say.
He touched the lives of those he met in life ...
As he made friends all along the way.
Oh yes he was a special & precious son.
Who touches my heart in his way.
For he knows that I will never be whole again ...
For a part of me left with him that day!
And as I think of him this moment.
As I do everyday waking day.
I long for that part of me to hear him voice...
And hug him in a Mom's own way!
But I know that I'll see him again,
when I cross over into the Promise land.
And we'll have a wonderful reunion ...
Walking together hand in hand.
But until that day comes, I will try
to survive this horrible nightmare.
And create a page for others to know ...
A mother's tribute to you I share!
Author
Kaye Des'Ormeaux
Copyright 2001 Kaye Des'Ormeaux
Dedicated to the A Mother's Tribute to Keith Jones
June 28, 1974 - March 19, 1999
(back to top)

In the early morning light,
You see sadness of this day,
And hold memories of my angel ...
when my angel flew away.
No one can comprehend
the sadness this day bring ....
No laughter can be heard;
Not even one bird sings.
For the angel of our life,
received wings made of gold;
Brought happiness to Heaven,
Left an emptiness here untold.
So in the early morning light,
I just try to find a way ...
to see clearly why my angel ...
took golden wings & flew away!
Yes, in the early morning light,
I can still feel my angel's touch.
And will always remember that
my angel loves me so much!
With Love,
Kaye
Copyright 1999 Kaye Des'Ormeaux
Dedicated to Bea in honor of precious Simon
who gained his golden wings in the early morning light,
April 18, 1998

When A Town Falls Down to Pray
(The Samantha Pitre Story)

There is a little girl named Samantha.
A precious child just twelve years old.
Well, one day she became so dreadfully sick
And her story then began to unfold.
You see, the doctor told her parents
that Samantha has a lot to face.
She is just a twelve year old girl
in need of God's amazing grace.
Her body has been touched by cancer.
A terrible burden for all to bear.
Samantha's family then went to the Father.
They lifted Samantha up in prayer.
Samantha was sent to a cancer hospital.
Her parents went with her there.
But back home, in her small home town,
Friends & family fell to their knees in prayer.
The children of the local school,
bowed their heads to pray.
For they love their friend, Samantha,
And want her well again one day.
Yes, Samantha is a child who is cared for.
And it's all because of this love.
The whole town fell down on their knees
to lift her to the Father above!
And as she goes through the treatments,
she is remembered each & every day.
And Samantha's name is heard in Heaven,
when the town falls down to pray!
~Author~
Kaye Des'Ormeaux
October 16, 2000
Dedicated to Samantha Pitre
Copyright 2000
As I sit in this chair, I think of you.
Oh, I cannot help but smile.
Holding on to the precious memories
that make living still worthwhile.
I also think of those terrible days;
Days passed without a trace of peace.
I then stretched my arms to the Heavens
knowing Justin was within reach.
I held onto each & every memory of him.
Oh to feel that powerful heart beat.
There's no other sound more precious.
And no other sound more sweet.
But then, within a split second in time.
Oh, Lord, I lost my dear precious son.
He somehow knew when his life ended ...
That you were in need of one!
You lay somewhere in a hospital bed
fighting for your heart to beat.
Meanwhile, there through the Heavens
You & Justin were allowed to meet.
He knew that his task on earth had ended.
That he was heaven bound.
He knew that you were in need of a heart.
And one had yet to be found.
"My heart was strong & powerful."
Says this wise young lad.
"I can reach through Heaven's floor
and give her the heart I had."
That is what happened that day.
Justin's choice let you live.
I'm blessed to have you in my life.
Oh, how Justin continues to live.
So, when you feel a bit lonely,
remember this I say to you...
That heart that beats inside your chest ...
Well, it's a heart big enough for two!

Author
Kaye Des'Ormeaux
Copyright 2001
Dedicated to Libbie
In Memory of her son,
Justin Harrison.
(and to the one who received Justin's Heart)
(back to top)

Hello again to you, my special angel.
Can you hear me from there?
As I sit with your memory in my heart,
I still feel your love everywhere.
I look at the pictures that captured
precious moments of your life.
You always wore that radiant smile
even through your struggles & strife.
Oh, I smell the aroma of your love.
It lingers with me even still.
I never dreamed this could be me.
Facing a nightmare oh so real.
Some of your friends call me each day
just to remind me that they care.
For your legacy is one to be cherished ...
And your love is felt everywhere!
Oh, you thought you would be forgotten.
That was your expressed fear.
But how could we ever forget such a life
that touched so many down here?
You traveled down a lonely path in life.
And left your footprints in the sand.
Only those who have traveled that path,
could walk next to you & understand.
Now as I think of the lives you touched,
I see the footprints you left behind,
I assure you that you'll never be forgotten ...
Your legacy of love is one of a kind.
~Author~
Kaye Des'Ormeaux
Copyright 2001 Kaye Des'Ormeaux
Dedicated to
The Legacy of Kristi Lyn Haley

How Was It Up There in Heaven Today?
How was it up there in Heaven today?
What did you get to do?
Did you walk on the streets of gold
as Jesus walked along side of you?
Did you get to sing with the Angels today
or just sit on the sidelines and listen?
Did you put a smile on the Father's face
when He saw your eyes glisten?
Did you sit on the river banks of Jordan
and hear the stories Noah had to tell?
Oh it must have been something to hear
how the animals got along so well.
Did you go talk to the King David?
And ask him about that giant?
Did you sit with Moses and hear how
the Children of Israel were defiant?
Did you sit with the Mother of Jesus?
Did she kiss your precious cheek?
Did she wrap her arms around you
and your name ... softly speak?
Did you play in the Garden of Eden
while the Angels watched over you?
Or did you spend the day sending love
as only you can do?
Did you walk with St. Peter today
and stand close at this feet?
And be the one to welcome the saints
and smile at those you'd greet?
How was it up there in Heaven today?
I can imagine what beauty you see.
But all the while, you are missed down here.
And ... Sammy, you always will be.
And, although you're with the Father in Heaven;
Your daddy misses your blue eyes.
And at night when the world is sleeping,
Oh he lays awake and cries.
Now, you just had your 5th birthday.
I guess you already knew this.
Was there a great celebration in Heaven?
Did you get Mamma's birthday kiss?
I will ask this one last question,
to the little saint with golden hair.
When it's my turn to spend a day in Heaven,
will you be the one to meet me there?
~Author~
Kaye Des'Ormeaux
February 27, 2001
All rights reserved.
Dedicated to John & Angie
In Memory of Sammy
To my friends and family,
I take this time to say.
I'm thankful for your kindness;
For the friendship you sent my way.
My dear husband went to Heaven.
Now he is with our son.
I am sure that they are talking about
all the things that they've done.
I'm sure that they sat & chatted
of all the things they'd been through.
But now, I must say to myself,
what am I supposed to do?
What am I going to do without you?
My heart is torn in two.
I do know that when he got to heaven,
He delivered my hug to you.
Now, both of you are in the Heavens.
Where one day I will also be.
I can close my eyes in peace tonight,
knowing he gave you a hug from me.
~Author~
Kaye Des'Ormeaux
Copyright 2001
Dedicated to Darlene
In Memory of Eric & Robert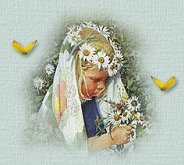 You heart must be broken in a million pieces.
They are scattered to the farthest wind.
Your pain at losing a son so tragically,
Makes you wonder if you'll ever be whole again.
As I have said to many other mothers,
it's just so hard to understand why.
One day you're washing & folding his clothes.
While the next day, your saying good-bye.
It's a world we live in that's so full of sin.
And Satan seeks each day who he can devour.
He wants us to blame God & look to him.
But we can fight that with through the Lord's Power.
Now, as you mourn and long to hold your son,
remember Jesus understands your ache.
And, when you feel so lost & alone, my friend ...
Just reach out a hand and feel God's warm shake.
And all those broken heart pieces
that were scattered to the farthest wind.
Well, ... fear not where they be found ...
God will put them back together again.
~Author~
Kaye Des'Ormeaux
Copyright 2001 Kaye Des'Ormeaux
March 29, 2001
Dedicated to Linda Williamson
In Memory of Donnie