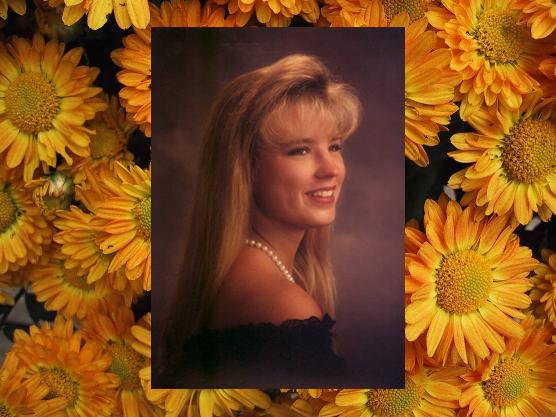 In Loving Memory
of
Kay Cee Herring
July 7, 1976 – December 1, 1999
"Killed By a Drunk Driver"


Unfortunately, our story is one told all too often by parents who have lost a child through violent means all because someone else made the deliberate decision to drink and drive. We lived every parent's worst nightmare when three police officers came to our home at 3:30 a.m. with the news that our 23-year-old daughter had been killed in a crash a few hours earlier. We live north of Atlanta and Kay lived in Jacksonville, Florida, 400 miles away. All we could do was sit there in total disbelief as we made several calls for information to the State Patrol in Florida, who were still working the scene four hours after the crash. We desperately wanted someone to tell us it was all a big mistake. From that point on, we were in a state of shock. Thank goodness for the support of our family and friends. Don't think we could have gotten through all we had to do without them.
The drunk driver, who will always be referred to as "the boy who killed Kay", rammed Kay's car from the rear on I-95 between Jacksonville and St. Augustine causing her car to spin out of control into the median where it then flipped end over end. He was 20 years old at the time, very intoxicated, driving at a speed of approximately 100-mph, while license was suspended, in a borrowed, uninsured car. He was not injured. He has been incarcerated, no bond, since the crash and was sentenced to 10.3 years in a Florida prison, plus 364 days County. His driver's license has been revoked for life. As you can see, he made a lot of bad decisions that night.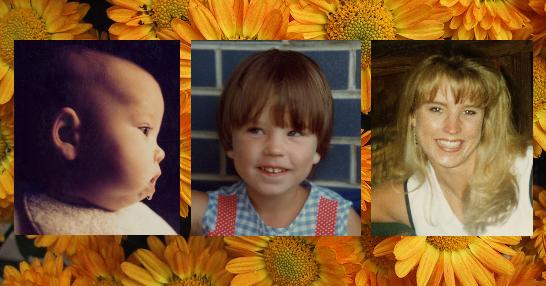 Kay died at the scene from blunt force trauma to head and neck in the arms of two St. Johns County Deputy Sheriffs who tried desperately to save her. They were both very emotional about this experience and showed great compassion and thoughtfulness to us.
Many pages could be filled with our experiences as relates to the criminal process we were thrown into from the start, the State of Florida Victims Rights Policy, the wonderful support and guidance received from The Mothers Against Drunk Drivers, our having to stand in court with the boy at sentencing while presenting an oral victim's impact statement, etc.
However, now that you've heard just a little bit of our story, we'd most like to tell you about our sweet daughter, Kay Cee Herring. We've always been so very proud of her.
Kay grew up on Lake Lanier, just north of Atlanta, Georgia. She had a happy childhood, enjoyed fishing from our dock, swimming, boating, water skiing, cheerleading, and she was an excellent softball player from T-ball on into high school. She graduated from North Gwinnett High in 1994. She had been living in Florida for five years when she was killed. We missed her so and wanted her to move back home, but she really loved her independent life in Florida and living near the beach. We didn't realize until this tragic event just how many friends she had made in Florida who truly loved her.
Kay was a beautiful young woman. Heads turned wherever she went. People just couldn't help staring at her. She also had a very sweet disposition and was so tender hearted. She didn't think twice about helping someone in need, whether she knew the person or not. We recognized Kay's independent spirit when she started working after-school and summer jobs while still in high school. She was very health conscious and worked out all the time, which really paid off.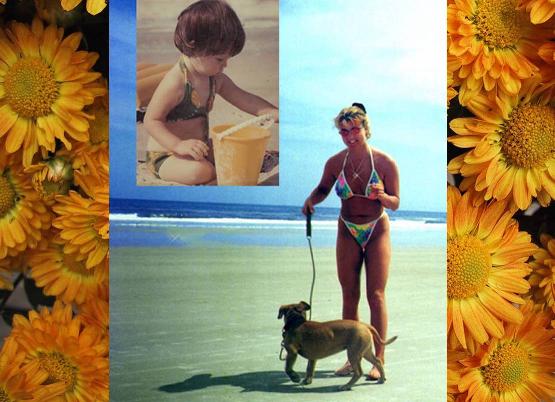 Kay worked hard in Florida to make her own way, was paying for a home and even appeased us with a semester of college here and there. She always took her responsibilities seriously, whether it was her school projects or her work. She had just started a new job three days before she was killed. A job she was very proud of. It was an exciting and happy time in her life. She never put off until tomorrow what she could do today. Kay was loyal to her friends and family. She was always on time. Good qualities all the way around.
Kay was robbed of a life full of promise and potential. We were robbed of our only daughter. Our son was robbed of his only sister. Our grandchildren will only know their Aunt Kay through photos and stories. So many more people, family and friends alike, will miss having Kay in their lives as well.
We miss Kay more and more every day. We miss her smile, her voice, her wit, her laughter, her very being. Our memories will never fade, nor will her wonderful spirit.
Thank you so much for visiting this web site in remembrance of our Kay. We ask that you please honor Kay's memory by signing her guest book.
We'd also like to thank The Compassionate Friends Organization for allowing us this opportunity to memorialize our daughter in this way.
Every chance you get, please pass along the message…DON'T DRINK & DRIVE!
If you are ever faced with the opportunity to prevent someone from getting behind the wheel of a car when they've been drinking, please don't hesitate to intervene. You could possibly save lives and prevent unending heartache for more people than you could ever imagine.


I Am Not There
Do not stand at my grave and weep,
I am not there, I do not sleep.
I am a thousand winds that blow,
I am the diamond glint on snow,
I am the sunlight on ripened grain,
I am the gentle autumn's rain.
When you awake in the morning's hush,
I am the swift uplifting rush,
Of quiet birds in circled flight.
I am the soft stars that shine at night.
Do not stand at my grave and cry,
I am not there. I did not die.
Robert Browning


Home Town - Buford, GA



Background Music - "Angel" - Sarah McLachlan