Cari's Story
Cari Ann Olejnik-Hilton
May 12, 1968 - August 27, 1999
Cari was born May 12th and we were sure she came into the world talking. She loved life, loved people and was so happy with all God had given her.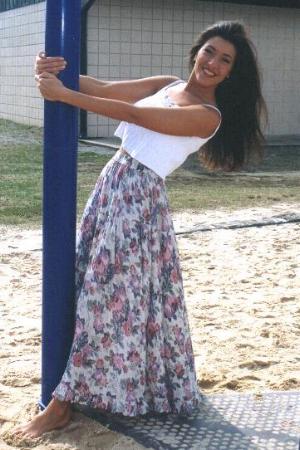 Cari began singing about 9 years ago. She did karaoke and sang with small bands around the Atlanta area. She auditioned for and got the job as lead female singer with the house band at Cowboys Country Western Club and Dance Hall in Atlanta. She took singing lessons at the Jan Smith studios in Atlanta and was on her way to a career in Country Western Music. The day after she died a producer from Nashville was coming down to see her and produce her in Nashville. She went to Nashville every week and co-wrote music with several writers. Everyone that heard her music loved her. There were many people that would come to Cowboys just to hear her sing. She chose the name Hilton for a stage name in honor of her Grandmother's maiden name.
On a personal note, she was the oldest of 6 girls and very close to all of her sisters. Family was so important to her. She was engaged to Zach Chester, a man she loved with all her heart. They were to be married February 8, 2000. She died on her way to order her wedding dress and arrange the caterer.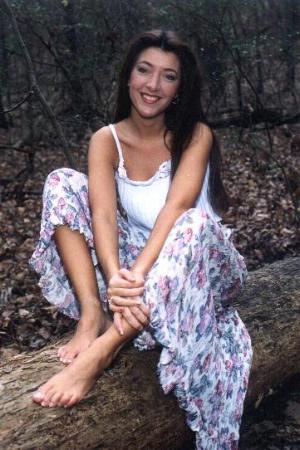 On August 27, 1999, she was driving down the expressway and went to pass another car. There was a curve in the road and she couldn't see a Department of Transportation Truck sitting in the passing lane. There was no warning. They did not have any signs or markers posted other than on the truck itself. The police told us they were sure she never saw the truck. She was life-flighted to a trauma hospital and was pronounced dead at 3:30 in the afternoon. We were all there to say good-bye but she never responded or regained consciousness.
Cari worked with the Leukemia Society because her grandfather, whom she loved very much, died of leukemia three years ago. She would autograph pictures and send them to young leukemia victims all across the country. She would then call them, encourage them and pray with them.
We miss her so much we sometimes think we can't go on. Our hope comes in the fact that we know she loved the Lord and made Him a priority in her life. We will see her again, in Heaven. For now, please remember her and the joy she brought to thousands.

Background Music - "My Heart Will Go On" Celine Dion
My Heart Will Go On
Everynight in my dreams, I see you, I feel you
That is how I know you go on
Far across the distance and spaces between us
You have come to show you go on

Near, far, where ever you are
I believe that the heart does go on
Once more, you opened the door
And you're here in my heart and
My heart will go on and on

Love can touch us one time
And last for a lifetime
And never let go til we're gone
Love was when I loved you
One true time, I hold to
In my life will always go on

Near, far, where ever you are
I believe that the heart does go on
Once more, you opened the door
And you're here in my heart and
My heart will go on and on

You're here, there's nothing I fear
And I know that my heart will go on
We'll stay forever this way
You are safe in my heart and
My heart will go on and on
Cari's Memorial | Memorials | Compassionate Friends of Atlanta | Wall of Memory