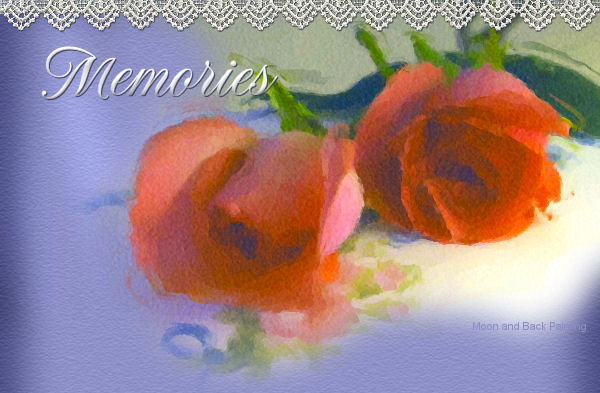 The idea for creating a day for children to honor their fathers began in Spokane, Washington. A woman by the name of Sonora Smart Dodd thought of the idea for Father's Day while listening to a Mother's Day sermon in 1909.

Having been raised by her father, Henry Jackson Smart, after her mother died, Sonora wanted her father to know how special he was to her. It was her father that made all the parental sacrifices and was, in the eyes of his daughter, a courageous, selfless, and loving man. Sonora's father was born in June, so she chose to hold the first Father's Day celebration in Spokane, Washington on the 19th of June, 1910.

In 1926, a National Father's Day Committee was formed in New York City. Father's Day was recognized by a Joint Resolution of Congress in 1956. In 1972, President Richard Nixon established a permanent national observance of Father's Day to be held on the third Sunday of June. So Father's Day was born in memory and gratitude by a daughter who thought that her father and all good fathers should be honored with a special day just like we honor our mothers on Mother's Day.
Warm and sunny day in June
Father's Day
Children, small and grown
Give gifts to father
Say thanks to father
Say I Love You.
But there are fathers
Whose children are not here
To give gifts and say thanks
And say I Love You.
Remember the fathers
Whose children are gone,
Because they will always be
Fathers at heart.
~Sascha
God took the strength of a mountain,
The majesty of a tree,
The warmth of a summer sun,
The calm of a quiet sea,
The generous soul of nature,
The comforting arm of night,
The wisdom of the ages,
The power of the eagle's flight,
The joy of a morning in spring,
The faith of a mustard seed,
The patience of eternity,
The depth of a family need,
Then God combined these qualities,
When there was nothing more to add,
He knew His masterpiece was complete,
And so,
He called it ... Dad
Author is unknown

I just watched another TV commercial for cologne, which is the first sign of the approach of Father's Day. Like other fathers, I know the gift I'd like to get this Father's Day, just as I know there is no way that it will happen - my son's life, an opportunity not to hurt when I see boys who are his age, a chance to dream those dreams for that little boy again. But that's not going to happen. Instead I will get up on that day, having called my own father the night before to wish him a happy Father's Day, and I will go to the cemetery to place flowers on my son's grave. I will stand alone and cry for a time and then return home to my wife and new infant son. This year we will have a greater measure of peace because of the birth of our son, but I shall always have a hole in my soul, a longing that I know I will have until I die.

Like many bereaved fathers, I have felt misunderstood about how a father should mourn and for how long. I do not understand how a society can have such a belief in the strength of maternal love and do such a good job ignoring the intensity of paternal love. From the people whose only question at my son's memorial service was how was my wife dealing with this tragedy, to the long-time friend who didn't understand my choking up after watching a Hallmark commercial, it seems that many around us have difficulty understanding a father's grief.

So, support and love is needed and needed badly. Of course, we have The Compassionate Friends, but something more personal and closer to home is needed. I hope that bereaved fathers will not be forgotten on Father's Day. It is often said that we don't often talk of our emotional needs and are reluctant to show our pain, but we too need love when we hurt. Please remember us on Father's Day and remember that the cute little commercials that hurt mothers in May take their toll on fathers in June.

Doug Hughes, TCF, Las Vegas, Nevada
Lovingly lifted from The Tucson Chapter Newsletter
As the day approaches
I wonder how I will react -
Am I still a father?
I will sit quietly never
Allowing friends and family
To see how I feel.
I miss my son but I can't allow myself to "break".
I must remain strong
And always be the "rock".
I wish I could just let
Someone know how much I
Miss my little angel.
How much I cry and how
Much I miss hearing,
"Dad, I love you."
I am a father, but I
Wonder will I just pretend,
As usual, that
"it doesn't bother me?"
Remember me, for I hurt, too,
On this Special Day.
`TCF, Tampa, Fl
That fateful morning we said goodbye,
I never dreamed that you would die.
You are my child, my son, my friend,
I never thought our time would end.
I would have held you close to me,
Had I but known what was to be.
The anguish of my broken heart,
The knowledge that we must part.
Seeing you lying there,
so quiet and still,
I thought to exercise my will,
And call you back,
to keep you near,
It was not to be, that much was clear.
Your soul had flown to God above,
Who holds you close in His true love.
Those of us left here below,
Must turn you loose and let you go.
In Memory of James Bruce Dean
Written by his father, James G. Dean
When I was 9 years old, my father died. It hurt more than the time I got my foot caught in the spoke of my bicycle... and took twice as long to heal.

When I was 11 years old, my mother remarried. She called him my step-father. I called him Tom. If he had been a relief pitcher who had been brought into the game when the team was in trouble, people would have cheered. If he had been an understudy who was filling in for the star who couldn't go on stage, he would have been appreciated and respected. If he had been a substitute teacher who took over in the absence of the regular teacher, he would have been applauded for his efforts.

But none of those things happened. He was a man who dared to move into a house that was mined with memories and charged with animosity. Not a day went by that he did not do battle with the ghost of Daddy past.

For an 11-year-old kid, I must say my memory of my "real" father was astounding. I remembered him as a saint who never shouted at me, never asked me to pick up anything, never insisted I eat everything on my plate or in general, adhered to any rules. My "real" father was a cross between Peter Pan and John Wayne.

But throughout the next 50 years, a strange thing happened. Slowly and insidiously, visions of my natural father began to fade and in his place my stepfather emerged. It got to the point where I could no longer conjure up a face - only the ones in photographs - and the same stories I used to tell with such relish seemed pointless and trite.

It was sobering to realize my natural father had not given me away at my wedding, kept vigil while the grandchildren were being born, dropped off hot soup when we all had the flu or shared with us the school plays, graduations and birthdays.

Today, an unprecedented number of stepfathers will celebrate Father's Day. There is a reason they do not have a day of their own. From the day they enter a family, they become Fathers in every sense of the word. They may start out as pinch hitters, but when the pitches start coming in, they're a member of the team.

My father died last November...or was it Tom? I can't remember anymore.

by Erma Bombeck
I came to mom in a vision the other night' I sent a message and asked her if a letter she'd write. There are so many things I intended to say- I know you felt the same, in your own way.

I heard that you wished you'd hugged me the night I left, Just hearing your wish gave me warmth in my chest. Though you never said, "I love you" aloud and in the open, I always knew it, though the words were not spoken.

I'm as guilty as you for not expressing my feelings- In our hearts and minds, we knew about such dealings. We were so much alike, that you cannot deny, Which could be the reason we didn't always see eye to eye.

Though I'm no longer with you physically, I wanted Mom to tell you what you really meant to me. Don't feel guilty or sad for things you could have done- You taught me to enjoy life and have so much fun.

Thank you for the times we spent hunting and fishing, There was nothing greater on earth, no matter the wishing. So much we shared on weekends, when we'd all go jeeping, It was exciting and a memory worth keeping.

You taught me to love and respect Mother Nature, And do no harm to land or creature. Your love gave me all of these things, Add them all up and see what happiness it brings.

I left for another life without saying goodbye- That's something we couldn't have done, no matter where or why. Just remember I'm with you every hour of every day, Remember our love grows stronger in things we do and say.

Some day we'll be together as a family again- I can assure you of that because I know we can. I needed Mom to tell you in her special way, That's why I asked her to write what I had to say.

I'll tell you now, because I didn't while on Earth, I loved, admired and respected you from my birth. We'll keep our love alive and won't be sad, Because you will always be Mike Sharp's Dad. Love Michael (form Heaven) by Carol Sharp, Springfield, Missouri
Our son, Jacob, has been gone for 10 months now and it seems like 10 life times. There are moments when I find it so difficult to continue doing anything and it seems like life is so out of balance now. My wife and I only had two children, both boys. Jacob was the younger and he died June 29, 2002. Just six weeks to the day before Jacob died, my mother died. While at her wake, Jacob and his mother were sitting outside the funeral home in the twilight, and in that quietness, Jacob said to his mother, "Mom, just look at the thousands of fireflies coming up across the cemetery." And there were, filling the fading light with lights of magic. Jacob said, "Mom, this is probably the most spiritual moment I have ever had. All the fireflies rising from the ground are like the spirits of the deceased joining together in celebration." My wife and my son enjoyed that special time. And then, six weeks later we lost Jacob. The light of my life has been extinguished.

After Jacob's funeral, my wife would spend many, many evenings sitting on the back porch watching the fireflies and remembering that special moment with her son. But the fireflies would always keep a distance and then one evening, just one flew on the porch and blinked its light at my wife. All she could do was cry and say, "Hi, son. I knew you were OK." And now, for the first time this season, not even a year since Jacob left, the fireflies have returned to the woods behind our house. And my wife and I sit on the porch in the stillness of the early evening and watch. We watch the fireflies dance in the woods, waiting for that special one who will come to our porch, blink his light, and once again we will know
that Jacob is doing well as an angel in training that one day we shall joyfully join.

I miss my son, Jacob, so much that it hurts. Everyday I hope it gets better, but so far it has not ... but the firefly is back and some joy can be found in that.

John Drollinger, Proud Father of Jacob (12/28/80-6/29/2002) and John
I see the grief behind your earnest eyes.
(You would give anything to have your child again.)
I feel the helplessness behind your silent anguish
(You would give anything to take this hurt away.)
I know you learned to keep your tears in hiding.
And you were taught few words to speak for solace — Not yours, not mine.
I see the grief behind your earnest eyes.
And I will know to understand and trust you, loving father.
By sascha From "The Sorrow and the Light"
Today is Father's Day, Daddy.
This is your special day.
I realize this is hard for you since your son went away.
Today should be a happy day for fathers far and near.
But for you it's not that way because not everyone is here.
Along with the joy you feel because you are a Dad,
comes the hurt you have for the son you once had.
The rest of us kids realize that Wade is on your mind.
The card looks so strange without his name signed.
WE all miss him a lot, and we really hurt for you.
Even though he is gone now, his Dad is still you.
Although he can't tell you, the rest of us can.
"Happy Father's Day, Daddy!" We do understand.
Delaine Reindel, TCF, Houston, TX
Why does that phrase have so much meaning now? It used to be pretty simple. When I could find the time (not as often as I would have liked), my lap was a neat place to hold my young son for a few moments of special time together. Now—no son! Different use of the lap! Problems in Daddy's lap. (Thank God a 7-year-old daughter is there too, sometimes!) Being male becomes a more difficult task. How can I properly help those who are dependent on me—or can I admit to myself and others that this is one thing Daddy can't fix, like my son's broken toys? Is it "manly" to cry in public? Or do I care about "manly" now? It seems like so much garbage when my future has a hole in it.
I feel depressed too. My wife's suffering aggravates my own, which makes me angry at her for spoiling my attempts at coping. Maybe I should issue a household edict that "Richy's name or the subject of his death are OFF LIMITS around me."
That should fix it! Except that my wife still looks at me, and I know what's on her mind.

Also, I keep thinking about it—and wish I had a better outlet for myself. Certainly not work, or sports, or—God forbid—a shrink (think of my image); I need someone who's been there. My wife suggests we try The Compassionate Friends—maybe so! After the first time, I know it's not for me. After all, where are all the men? Obviously, they don't need it, right? Anyway, I go to TCF a few more times as it is one of the few unselfish things I do supportively for my wife, and my being there helps her. And when she's
better, I'm better. PRESTO — we're both getting stronger again and still together and communicating.

Also, I listen to some of the other TCF members, and the message I get is that their "men," by and large, are denying themselves the privilege of grieving, and are destroying their own marriages by forcing their wives to grieve quietly or not at all around them. That's not manly dumb in my book, and self-destructive too. So some men don't like groups okay. But my solution is actually having results (for real), and I'm not suppressing the problem. My family and I will be scarred but not walking wounded. My particular masculine viewpoint is nothing special, except that I'm willing to share it in this
newsletter.
Chuck Armstrong
TCF, Pikes Peak, CO
After Kathy died, I, of course, went back to work. Some of my co-workers made the stop at my desk to express their sympathy. I know I turned them off, as my pain and my denial were so great. I could not talk about what had happened and how I felt. I thanked them. Although nobody ever talked to me about it, that was okay as my pain
was such, I thought, I could not bear to talk. I threw myself into my work and on occasion was confused because I could not make the kind of decisions I had been making for years. I never made the connection that this inability to concentrate was part of my grief and was normal.

Lunch was the worst time. My habit was to eat with my associates, but often in the middle of the meal I would just have to get up and walk away. Although nobody ever said anything to me about this odd behavior, I do thank them at least for their tolerance.

Slowly I readjusted (I thought) and in time (a long time) I was able to perform well again. But I never really grieved until I found THE COMPASSIONATE FRIENDS and it was here that people helped me to talk. It was almost twelve years before I found TCF as there was no such organization in 1967. My friends, let TCF help you...don't wait twelve years to talk!
Bill Errnatinger TCF-Baltimore. MD
I heard quite often "men don't cry"
Though no one ever told me why
So when I fell and skinned a knee
No one came to comfort me.
And when some bully boy at school
Would pull a prank so mean or cruel
I'd quickly learn to turn and quip
"It doesn't hurt" and bite my lip.
So as I grew to reasoned years
I learned to stifle any tears.
Though "Be a big boy" it began
Quite soon I learned to "Be a man."
And I could play that stoic role
While storm and tempest wracked my soul.
No pain nor setback could there be
Could wrest one single tear from me.
Then one long night I stood nearby
And helplessly watched my son die
And quickly found to my surprise
That all that tearless talk was lies.
And still I cry and have no shame
I cannot play that "big boy" game.
And openly without remorse
I let my sorrow take its course.
So those of you who can't abide
A man you've seen who's often cried
Reach out to him with all your heart
As one whose life's been torn apart.
For men do cry when they can see
Their loss of immortality.
And tears will come in endless streams
When mindless fate destroys their dreams.
Ken Falk
TCF, NW Connecticut Chapter
Father weighed us once a month
And totaled up the pounds
Then he weighed the dog and cat
(As silly as that sounds)
He then included their weight, too,
And with pride and joy he'd say,
"Hmm. Yes. I do believe
Here's what we have today"
There's thirty-five and forty-eight
And Jim weighs eighty-nine,
Spot and Puss weigh twenty-four
And all these pounds are mine!"
Father loved us not by age
Nor virtues that he found
He gathered all his children in
And loved us by the pound.
Dee L. McCollum, TCF Atlanta
1 st Prize Light Verse Award
North Carolina Poetry Society
"Sometimes, I still don't believe it,"
My husband said to me.
We had gone to bed, said our goodnights
And were resting comfortably.
My reply was short and to the point.
I simply said, "I know,"
Though it's been eight years since you have died
Chip, we miss you so.
The memories of our life with you
Are treasures that we share.
For nineteen years we loved you well
While you were in our care.
So once again we said goodnight.
But before this we did pray.
This was a very poignant night.
This night was Father's Day.
In loving memory of my son, Chip
Nancy McKeaney, 6/16/96
TCF, North Penn Chapter, PA
I am a man, God, and I have been taught that I should be strong and show no weakness. My wife needs me to be strong; I cannot and I must not be weak and lean on her. It is only with You that I can be honest, Lord, and even with You I am ashamed to admit it, but I want to cry. I can feel the tears securely dammed up behind eyes that want to burst. There is a voice in me that shouts, BE STRONG! BE A MAN! SHOW NO WEAKNESS! SHED NO TEARS! But there is another voice inside that speaks softly and somehow I feel it is Your voice, Father. Is it You Who tells me that I am also a feeling human being who can cry if I need to? Is it Your voice that tells me that maybe my wife needs the tenderness of my tears more than she needs the strength of my muscles? You are right, Lord, as always. My wife needs to see my grief. She needs to feel the dampness of my tears and know the aching of my heart. Then, just as we became one to create this life, we become one in our grief which mourns this death. I think I understand, Lord. It is in sharing the awful pain of my grief that I become an even stronger man. It is in sharing my tears that I share my true strength. Oh, God, help me to communicate my deepest and most sensitive feelings to my wife so that we may become whole together. - Norman Hagley, TCF Palestine, TX
My dad is a survivor too
which is no surprise to me.
He's always been like a lighthouse
that helps you cross a stormy sea.
But, I walk with my dad each day
to lift him when he's down.
I wipe the tears he hides from others;
He cries when no one's around.
I watch him sit up late at night
with my picture in his hand.
He cries as he tries to grieve alone,
and wishes he could understand.
My dad is like a tower of strength.
He's the greatest of them all!
But, there are times when he needs to cry...
Please be there when he falls.
Hold his hand or pat his shoulder...
And tell him it's okay.
Be his strength when he's sad,
Help him mourn in his own way.
Now, as I watch over my precious dad
from the Heavens up above...
I'm so proud that he's a survivor...
And, I can still feel his love.
The end.
Copyright 1998 Kaye Des'Ormeaux
Dedicated to all dads who have lost a child & was forced to survive.

Kaye Des'Ormeaux's Poems are Copyrighted.
They may not be used without the written permission of the author.
To request permission to use one of Kaye's poems, you
may contact her by email KDezamo@aol.com
It is illegal to use without permission
When I met my wife to be,
I knew she was the one for me!
I wasn't sure about having a child,
Not that I was irresponsible or wild!
The world just seemed to be a mess,
My future, my plans....only a guess.
We planned, we married, decided on two,
Maybe a third...if our plans fell through.
I pampered and coached, and watched the birth,
No greater moments have I felt on Earth!!!
Like a flower blooming they unfold,
From a mother's warmth to the outside cold.
Jessica then Sarah, we did have two,
Nineteen months apart, but not a clue,
As to what these tiny ones could do!
They both grew and made us proud,
One kind of quiet, one really loud,
Both easy to pick out of a crowd!
Now we have one, the other we lost,
An accident they say, at what cost?
She left for school that morning, a drive so far,
The trip made easier in her red, sunroofed car!
A man in a truck stopped her journey that day,
A red light ignored.....the police did say.
Our daughter, our friend, no longer will talk....
Shop.....see a movie.....go for a walk!
We have pictures and memories, but it's not the same,
As seeing her smile........after saying her name.
A piece of our heart died that day,
No matter what is done or what folks say,
Our Jessica is gone...far, far away!!!
-Dan Bryl
In Memory of His Daughter Jessica
January 19, 1977 - April 3, 2000
TCF Lawrenceville, Ga

I missed you yesterday
and looked for you
among the artifacts of your life -
your room with pictures,
the clothes that still carried your scent,
your favorite tools and books,
the tapes you loved to hear.
The very walls echoed your vitality
and carried faint memories of riotous laughter.
And so I sat there, comforted for a while,
but forced at last to confess
that although beautiful memories lingered
you were not there,
not then and not ever again.
If I could not find you yesterday,
where, then, can I look today?
Who can I talk to, implore, beg
to show me the way?
Where are the hidden doorways
to the signs and wonders
others claim to see?
My musings bring no answers
so I take a walk to clear my mind.
Ahead, I see children playing,
and their laughter floating on the wind
reminds me of your own carefree approach to life.
Their running mirrors your own abandon
and the way you always found joy in simple things.
Can this be the answer
to the riddle of finding you again?
Can it be that I will hear you
in every moment of laughter?
That I will see you
in the actions of a mischievous friend,
that I will feel you in every touch of compassion?
I've always heard
that if you seek, you will find.
Perhaps the corollary to that is that
you must seek in the right places.
I've been looking in the scrapbook
of all that used to be
and found only momentary solace.
So let me look for you anew
in all the wonders and blessings of life
. I believe you are reflected
there with every expression of happiness and joy,
in every instance of fearless expl
oration and with every act of unconditional love.
In loving memory of Lance Porter Hopkins
July 20, 1975 - November 30, 1999
TCF Lawrenceville, Ga
ÓHarold Hopkins, January, 2001

It takes more than blood to be a dad.
Oh this is surely a proven fact.
I've seen men give their heart to a child ...
Never once think of taking it back.
A Dad is the one who is always there;
He protects a child from all harm.
He gives a child the assurance that he
will be their anchor in any storm.
A real Dad is a man that teaches his child
all the things in life he needs to know.
He's the tower of strength a child leans on.
The source of love that helps them grow.
These are men that children call Daddy.
Oh, he is their shelter when it rains.
He showers them with unconditional love.
As if it were his blood in their veins.
Whenever you meet a Dad that redefines the word,
honor him with all the respect that is due.
Understand that he proudly wears this banner ...
Because his heart is big enough for you.
It's sad but true that not all men understand
it takes more than blood to be a dad.
Someday if they wake up to their empty life ...
They shall miss what they could have had.
To those men who will never be a dad ...
No matter what they say or do.
It takes more than blood to possess that title ...
And it's only found in a man like you.
~Author~
Kaye Des'Ormeaux
Copyright 2001 Kaye Des'Ormeaux
In Honor of a true Dad.



Kaye Des'Ormeaux's Poems are Copyrighted.
They may not be used without the written permission of the author.
To request permission to use one of Kaye's poems, you
may contact her by email KDezamo@aol.com
It is illegal to use without permission

Understandably, the two days set aside by our society to honor the state of parenthood are like proverbial salt rubbed in our wounds. For those of us who have no surviving children, these two holidays also bring up many questions. Will anyone acknowledge that we are parents? Will we allow ourselves to acknowledge that we are parents?

In the stationery store there are Mother's and Father's Day cards for wives and husbands, for aunts and uncles, for people who have "been like a mother or father" to the sender. But there are no cards for parents like us. Are we parents? Of course we are! Daughters and sons do not stop being daughters and sons when their parents die. We are mothers and fathers whose children have died.
Please email me with your poems/stories or something you would like to share:
webmaster@tcfatlanta.org



Wall of Memory | Meeting Times | Newsletter | Suggested Reading